Exclusive: Energous CEO Confirms FCC Approval For Wireless Charger And Transmitter, But 'The Big Enchilada' Is Still To Come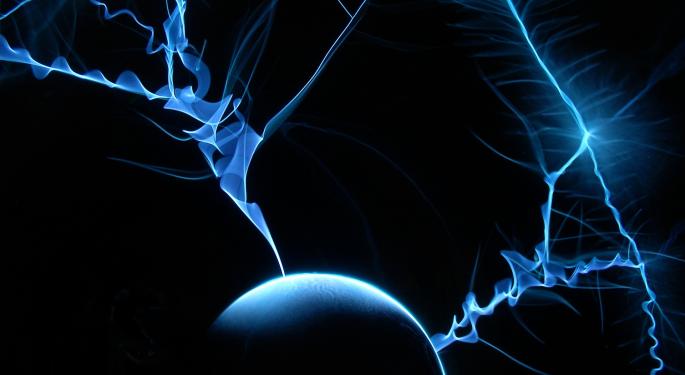 Shares of Energous Corp (NASDAQ: WATT) were experiencing high volatility Tuesday following rumors and speculation involving the Federal Communications Commission's approval of the company's NF-130 wireless charging pad.
Earlier Tuesday, the FCC's Office of Engineering and Technology published a list of exhibits for the NF-130 wireless charger and receiver. It wasn't clear if this actually meant the device had received regulatory approval.
"I want to be clear: this is not the big announcement. This is an announcement of a second generation, much improved, lower cost, higher efficiency, smaller footprint near field transmitter — an improved version of the mat. It is not the first power-at-a-distance transmitter," CEO Stephen Rizzone told Benzinga. "What was approved today was the NF-130, an improved version of our mat."
"The 'big announcement' is the first power-at-a-distance transmitter; something that no one else has done," he added. "That is still in the works. We are still a few months away from that."
Related Link: Energous CEO Responds To Short-Seller Allegations, Says 'Their Only Purpose Is To Get Rich'
"This approval substantially reduced the bill of materials, and it lowers the footprint. This whole near-field opportunity is important for us because we are going after markets where the alternative mat solutions cannot participate because either the coils are too big or the bill of materials is too expensive. So, these small devices and IOT devices like hearing aids, fitness bands, Bluetooth trackers — the alternative solutions cannot be integrated in those devices," Rizzone said.
"We have very significant competitive advantages over inductive solutions in these specific markets because of the size and cost of our technology," Rizzone continued. "The overriding issue is that these same devices, which will be charged initially by the mat, will also be compatible with the power-at-a-distance transmitters, that should start to hit the market at the end of the year. The next regulatory approval that we'll be talking about is 'The Big Enchilada,' it is the approval for the first ever power-at-a-distance transmitter [...] We are in the final stages of approval, and there is a clear path to regulatory approval."
"This is an improvement that provides additional competitive barriers for the near field opportunity. However, our strategic view for the technology continues to remain at the power-at-a-distance, where we have a unique capability that none of the other inductive or magnetic resonance technologies have," Rizzone said.
The stock traded recently at $13.17, up 5.1 percent on the day.
Posted-In: Long Ideas News Legal Top Stories Exclusives Tech Trading Ideas Interview Best of Benzinga
View Comments and Join the Discussion!