A New SuperDividend Idea For EAFE Exposure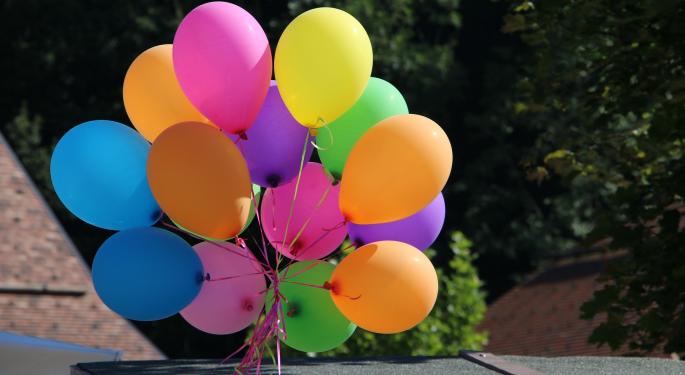 For many dividend investors, it is easy to focus on U.S. stocks and have that be the end of their dividend needs. However, this strategy can leave income investors yearning for more. More portfolio diversity, more yield and, yes, more dividend growth.
On its own, the widely followed MSCI EAFE Index is a decent dividend destination. It is home to scores of ex-U.S. large caps that many U.S. investors are familiar with by virtue of these companies having listings on U.S. exchanges, selling scores of well-known products in the United States or both. There are other iterations of the MSCI EAFE Index, including dedicated dividend strategies.
Welcoming, EFAS
A new addition to that group is the Global X MSCI SuperDividend EAFE ETF (NASDAQ: EFAS), which debuted earlier this week as the newest member of Global X's SuperDividend suite of income-oriented ETFs.
The new ETF tracks the MSCI EAFE Top 50 Dividend Index, which features the 50 highest-yielding companies from the traditional MSCI EAFE Index. There are some notable differences between EFAS and a basic EAFE fund and those differences extend beyond the number of holdings. The lineup in EFAS is tiny relative to a standard EAFE fund.
Geographical Exposure
Additionally, there are significant differences at the geographic level. In a traditional EAFE exposure, Japan and Switzerland are major country exposures. In EFAS, Japan is not a top 10 country weight while Switzerland is just over 2 percent of the new ETF's weight. EFAS allocates over 48 percent of its combined weight to the U.K. and Australia.
Although Australia's interest resides at record lows after years of rampant rate-cutting by the Reserve Bank of Australia, the country is still home to some of the developed world's highest bond and dividend yields.
EFAS limits country and sector allocations. The rookie ETF also eliminates dividend cutters.
"Once a quarter, the companies included in the index are screened for dividend cuts. Stocks removed from the index during these quarterly reviews are replaced with the next highest yielding stocks not currently in the index," said Global X.
EFAS charges 0.55 percent per year, or $55 on a $10,000 investment. Like the other SuperDividend ETFs, EFAS pays a monthly dividend.
Posted-In: Long Ideas News Dividends Emerging Markets Specialty ETFs New ETFs Top Stories Markets Best of Benzinga
View Comments and Join the Discussion!