Opportunities Emerge With This Emerging Markets ETF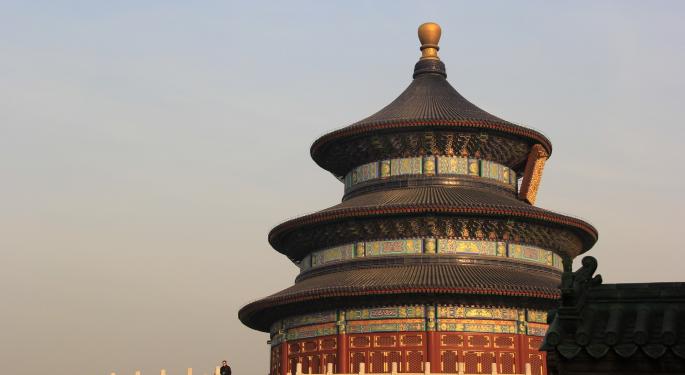 Various Asian countries usually combine for the largest geographic percentages of standard, diversified emerging markets exchange traded funds. Tactical investors can ratchet up their Asia exposure while eschewing other developing regions with ETFs such as the iShares MSCI Emerging Markets Asia ETF (NASDAQ: EEMA).
As an ETF that is weighted by market value, EEMA's geographic weights aren't surprising. While a frequent criticism of widely followed emerging markets benchmarks, such as the MSCI Emerging Markets Index, is that those indices are heavily allocated to China, South Korea and Taiwan, EEMA is dominated by those countries. In order, China, South Korea and Taiwan combine for about three-quarters of EEMA's geographic lineup.
Why EEMA?
Still, there are reasons to consider an ETF like EEMA at the moment. Those reasons include increased interest in Emerging Asian equities among foreign investors.
"Investors are tiptoeing back into the region: Foreigners have bought a net $13 billion of regional bonds this year and appear to be returning to equities," said BlackRock in a recent note. "They likely have room to up allocations: $71 billion has left Asia ex-Japan bonds and stocks since the mid-2013 taper tantrum set off by the Federal Reserve (Fed) signaling an end to bond purchases, according to EPFR Global data."
Emerging Asia could also be a region to watch for, believe it or not, positive reasons if the Federal Reserve boosts interest rates next month. The reason being is that with most countries in emerging Asia running a current account surplus and possessing sizable foreign currency reserves, the region is less vulnerable to higher U.S. borrowing costs than other developing regions that hold large amounts of dollar-denominated debt.
Another potential selling point for Emerging Asian economies, though it's one markets have largely glossed over this year, is the fact that most of the region's major economies are net commodities importers. That means still low commodities prices should be a net positive for a country like India, which has previously run high current account deficits due to substantial importing of commodities.
"Overall, we see compelling reasons to invest selectively in EM Asia long term. We favor assets in Indonesia and India. Rate cuts in Indonesia support more corporate investment and consumer spending, while India has implemented key reforms to its tax system and bankruptcy code," adds BlackRock.
India and Indonesia combine for over 15 percent of EEMA's weight.
Posted-In: Long Ideas Specialty ETFs Emerging Market ETFs Trading Ideas ETFs Best of Benzinga
View Comments and Join the Discussion!