Exclusive: Mitek CFO Refutes StreetSweeper's Short Report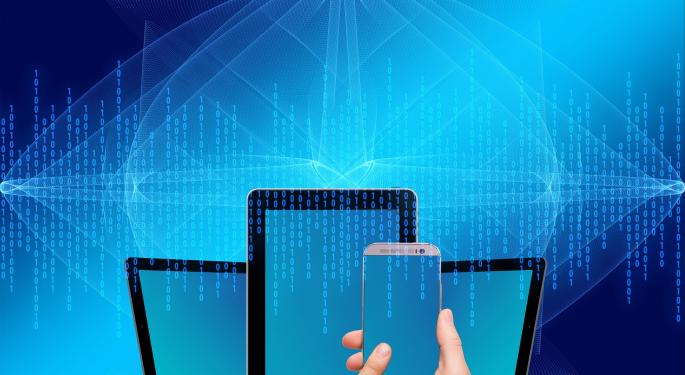 Following a short report issued by StreetSweeper, shares of Mitek Systems, Inc. (NASDAQ: MITK) fell 16 percent on Thursday. Mitek's Chief Financial Officer Russell Clark spoke to Benzinga in response to the report and wanted it to be made clear: Mitek's business continues to do well.
Insider Selling
Highlighting the insider selling that StreetSweeper harped on, Clark said that 83-year-old retired chairman John Thornton has been liquidating his position for estate planning. CEO James DeBello's selling of shares is the smallest of the executives, and is part of a structured transaction plan.
Clark says he sold a small percentage of his stake, along with Michael Diamond, to help fund college expenses for his children that are coming of age. He maintains that he still holds 1.5 percent of the company and that the rest of management continues to have a lot of exposure to company.
Related Link: Mitek Systems, Up 98% This Year, Is On The Verge Of A Nosedive: StreetSweeper
IP Issues
Regarding the IP issues brought up by StreetSweeper, Clark believes this is ancient history. He mentions the company did settle in fall of 2014 and have no persisting IP issues. With 26 patents and a "bundle" of patents in the pipeline, Clark said the IP moat continues to be strong and the suits mentioned are far behind them. Commenting further on dropping the Top Image Systems lawsuit, Mitek said the cost/benefit didn't make sense with high legal fees incoming and Top Image still hasn't made sales traction in the market.
Clark believes StreetSweeper confirms there is a large market for their product. Although they talk to, and watch, companies such as Daon Software and USAA, Mitek believes it's well positioned to take advantage of this $7 billion to $10 billion dollar mobile ID market. Clark said the market is growing at double digit CAGR over the next several years.
Highlighting the breadth of customers, Clark said Mitek works with two of the top five banks, four of the top 10 P&C insurers, and a tobacco company using their mobile ID verification system, with the use for many other industries such as online gaming among others.
Stock Price
As for StreetSweeper's stock price comments, Clark said he couldn't comment on valuation. However, he reiterated there is a large market for ID verification and Mitek aims to reduce consumer friction. Finalizing the talk on StreetSweeper's criticisms of management expenses, Clark states the board has specific disclosures on how management salary is compensated. Shareholders were able to vote on management compensation and deemed that it was indeed fair.
Whether or not these comments changes the market's thoughts on Mitek remains to be seen. Roth Capital came out in defense of Mitek, saying StreetSweeper's report provides a buying opportunity.
Shares of Mitek recently traded at $7.55.
Posted-In: Long Ideas Short Sellers Short Ideas Contracts Management Insider Trades Top Stories Market-Moving Exclusives Best of Benzinga
View Comments and Join the Discussion!