The Latest Battle In Facebook Vs. Twitter: Live TV Streaming?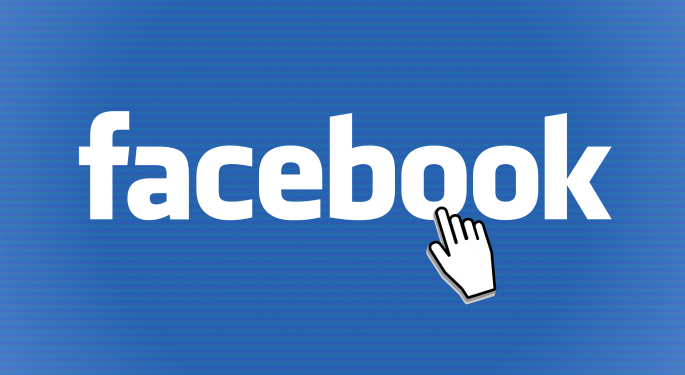 While YouTube remains the clear frontrunner economically in live streaming television, two popular social media platforms are elbowing their way into the conversation.
Twitter Inc (NYSE: TWTR) and Facebook Inc (NASDAQ: FB) are both chomping at the bit, according to the New York Post.
"Both companies, eager to ramp up their capacity to deliver compelling live streaming video, have approached programmers about a deal for such rights, several sources familiar with the situation said," said the Post.
Twitter And Facebook's Foray
While the details are incomplete, the Post reported sources confirming "Twitter has been telling TV programmers that they can help bring younger viewers to TV networks with the click of a button."
Facebook's battle plans have been a bit more transparent, the Post elaborated, having already pitched to the NFL its hopes to snag a new Thursday Night Football package. Furthermore, sources mentioned the "Facebook Live" project, which was created at the end of 2015, and "the possibility of creating a skinny bundle of channels to deliver the programming to its 1 billion-plus users."
Related Link: Vine Users Want To Get Paid By Twitter
Grabbing Youth Attention And Stealing Them Back For TV
"[G]etting programming onto social platforms is a way to reach a younger audience in today's mobile environment," the Post stated, "and point them back to TV."
The premise behind both Facebook and Twitter's strategy appears to be voyeuristic, with both companies "arguing their attributes and why aligning with them is to our advantage," a programmer shared with the Post.
However, the Post highlighted the disconnect between those pitching the ideas (Facebook, Twitter), those at the receiving end (programmers) and those who actually know specific viewer data (distribution partners). Additionally, other players in the game include premium content providers and advertisers – each with their own unique skillsets, negotiating power and ability to make dreams a reality.
Jumping into the live streaming arena will ultimately involve much more than a few discussions between programmers and social media platforms. That being said, the whispers of these talks suggest the move toward live TV streaming is forthcoming.
Posted-In: live streaming live TV streaming New York Times Streaming TVNews Rumors Tech Media Best of Benzinga
View Comments and Join the Discussion!