These Insiders Were Making Moves Last Week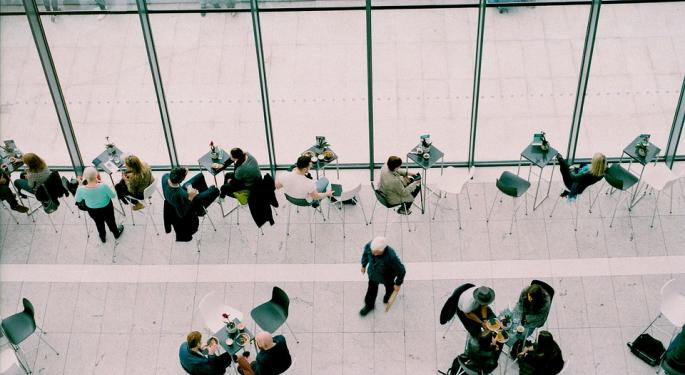 Corporate insiders, those who hold high positions and/or own large amounts of a company, have exclusive access to information that the public doesn't. Therefore, they are required to file any activity with the SEC for transparency. While some of their activity seems to mismatch market trends, their trades may often indicate the future behavior of a stock. Let's take a look at some notable insider trades of last week.
Most Notable Buy
In two separate transactions, CEO John Barry purchased 1,114,000 and 1,114,700 shares of Prospect Capital Corporation (NASDAQ: PSEC) between February 18-19 (filed February 22-23) for $7,541,780 and $7,613,401, respectively. In similar transactions last week, Barry purchased over 2 million shares in two separate transactions totaling over $14 million.
Most Notable Sells
On February 19 (filed February 23), EVP, CAO & Secretary David Shannon converted his options of NVIDIA Corporation (NASDAQ: NVDA) for an exercise price of $18.1 and then sold 31,976 shares for $978,465.60. Last week, the company posted better than expected revenues and earnings per share of $1.4 billion and $0.35, respectively. Despite better than expected earnings, analysts are not sure whether NVIDA can sustain recent growth, triggering a slew of bearish ratings.
On February 22, (filed February 23), Raymond Dittamore converted his options of QUALCOMM, Inc. (NASDAQ: QCOM) for the average exercise price of $47.24 and then sold 18,000 shares for the amount of $917,820 at $50.42 per share. According a recent research report from ABI, Qualcomm took the number spot in LTE baseband chipsets for 2015. Last Monday, Samsung announced it would use QUALCOMM's Snapdragon 820 processor for many of its new Galaxy S7 and S7 Edge smartphones in the U.S.
On February 18, (filed February 25), VP of Core Technologies and Founder Meir Adest sold 14,120 shares of Solaredge Technologies Inc (NASDAQ: SEDG) common stock for $368,168.80. While Adest sold shares, all 8 analysts who have rated the company in the past 3 months recommended buying the stock. Many believe the stock is nearing a bottom, indicating that the stock can only go up, which represents a compelling entry point for shares.
Posted-In: insider activity Insider TransactionsLong Ideas News Short Ideas Insider Trades Trading Ideas Best of Benzinga
View Comments and Join the Discussion!