The Future Of FordPass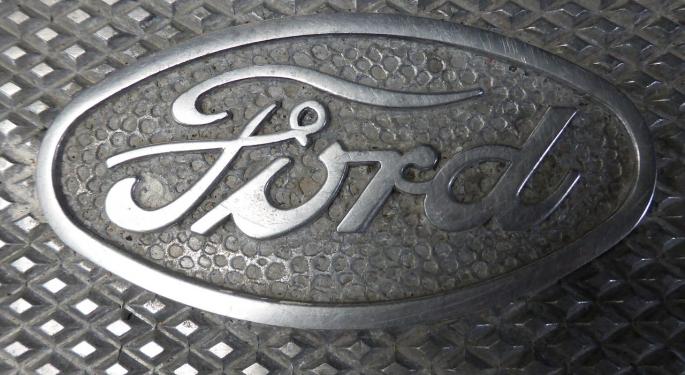 Ford Motor Company (NYSE: F) has been working to reinvent itself over the past few years, and many believe that the company has laid the foundation to ensure future success in the rapidly changing auto industry.
As technology evolves and cars become increasingly more capable, building popular car models will no longer be enough to stay afloat in the industry. Many analysts say that as self-driving cars and ride-sharing services gain popularity over the next decade, automakers will have to shift their business models to tap into a segment of the population that is no longer interested in car ownership.
Rival firm General Motors Company (NYSE: GM) has received a lot of attention in recent weeks for investing in ride-sharing startup Lyft, but Ford appears to be planning for the future in a different way.
Related Link: Ford Exec.: "We Welcome" Apple And Goggle Into Auto Space
The iTunes Of Cars
In 2001, Apple Inc. (NASDAQ: AAPL) revolutionized the music industry by releasing iTunes— the go-to place to buy mp3 songs. The company dominated the market unchallenged for years and remains one of the most popular places to buy online content like videos and apps.
Many believe that Ford is looking to follow in The Fruit's footsteps with FordPass. In April, the firm is due to release an app that will allow users to connect to and control their vehicles from their smartphones.
Capabilities
FordPass is expected to do things like allow users to start their cars, find parking and receive roadside assistance upon its release. However, the company is hoping to develop new features in time that will be able to do things like facilitate ride-sharing services. The app will be available to Ford and non-Ford owners alike, and should give the firm the ability to connect with customers and potential customers much more frequently.
These Things Take Time
While Ford's efforts to evolve are impressive, it will take time before initiatives like FordPass will pay off. While the concept sounds like a good plan in theory, it remains to be seen whether drivers will be interested in using such an app. Even if the app is a success, it will likely be years before Ford can integrate things like car sharing into its business model, but for some traders initiatives like this one could give the green light for a long-term position.
Image Credit: Public Domain
Posted-In: Autonomous Cars autonomous vehicles FordPassLong Ideas News Markets Tech Trading Ideas Best of Benzinga
View Comments and Join the Discussion!