Will Obama's Proposed $4 Billion Spending Plan Help Autonomous Vehicle Makers?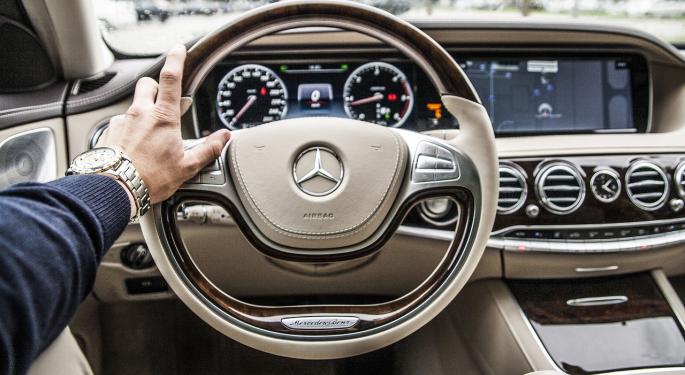 This week, U.S. Secretary of Transportation Anthony Foxx announced that the Obama administration was planning a near $4 billion spending bill that will spur the development of autonomous vehicles.
The announcement suggests that the federal government is looking to get involved in propelling the new technology forward, but many are wondering just how the bill will help.
Unified Regulations
The aim of the spending plan is to give regulators a chance to work together with automakers in order to come up with far-reaching regulations to govern the industry.
Related Link: Google Is Seeking Autonomous Car Partnerships
At the moment, the rules governing driverless vehicle safety are playing catch-up with the cars themselves as more and more car-makers add self-driving features to their latest models. The benefit of an overarching set of rules from the federal government is that it eliminates differing state rules, making it easier for carmakers to comply and sell autonomous cars that can function across the country.
Regulation Could Stifle Innovation
In many cases, companies are hindered by too much regulation, as it often stifles innovation. However, when it comes to autonomous vehicles, automakers are applauding Obama's proposal.
Companies like Volvo AB (ADR) (OTC: VOLVY) have expressed frustration with disconnected local laws throughout Europe, but the U.S. government's willingness to get involved early could make the nation the first in the world to fully accept driverless cars.
According to General Motors Company (NYSE: GM) execs, government intervention is an important step forward, as clarity will help firms ensure that their vehicles will be operational in all scenarios in every state.
Who Benefits?
Most expect that every carmaker with a hat in the autonomous vehicle ring will benefit if the spending bill is passed. While some firms like Tesla Motors Inc (NASDAQ: TSLA) have already had to make changes to autonomous features already on the market in order to protect customers' safety, those that are still working to develop self-driving capabilities like Ford Motor Company (NYSE: F) will likely use the guidance to ensure their vehicles meet the requirements before hitting the market.
At the moment, there are a lot of legal questions as to whether a driver is responsible for accidents or injuries if the car was being operated autonomously, so a set of comprehensive rules would help car makers protect themselves.
Image Credit: Public Domain
Posted-In: Anthony FoxxLong Ideas News Politics Markets Tech Trading Ideas General Best of Benzinga
View Comments and Join the Discussion!