Vice Index Rebounds In November, But Longer-Term Growth Is Worrying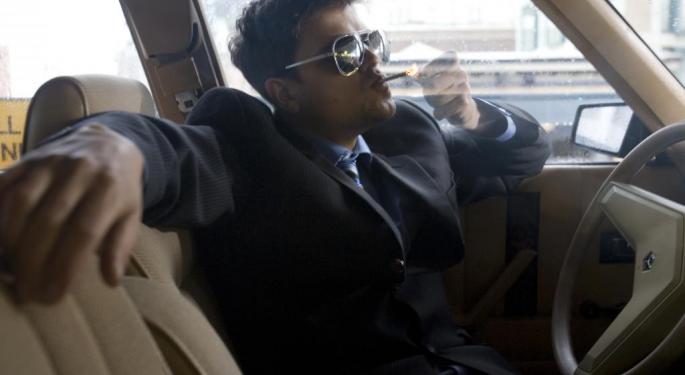 US consumers have become event-driven in their spending. Seasonal milestones like Back-to-School, Halloween, and Black Friday are triggers for budgeted spending. The same goes for vice spending. The Vice Index dipped in October as consumers were holding back some spending ahead of the blowout holiday season.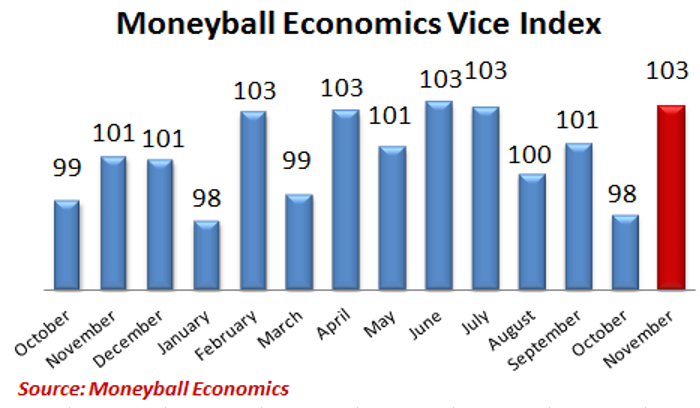 That's why November saw a jump in the Index. Vicing, like retail spending, is in full gear.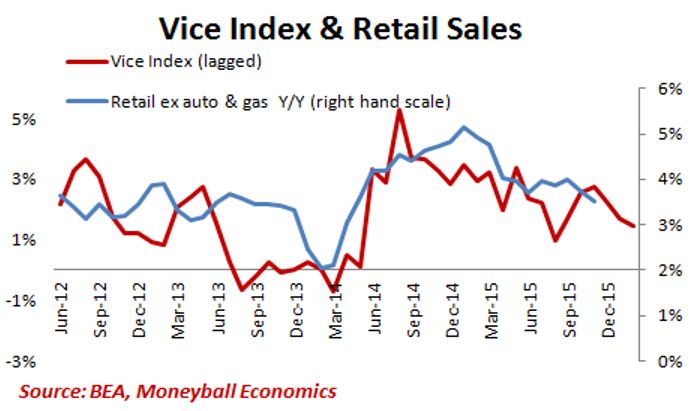 Implicit in the event-driven spending is the reality of budget management. November retail spending should be strong, but it comes at the expense of a milder October.
This holiday season is less likely to be a blowout. More critically, vice data indicates ever slower retail spending growth in the future.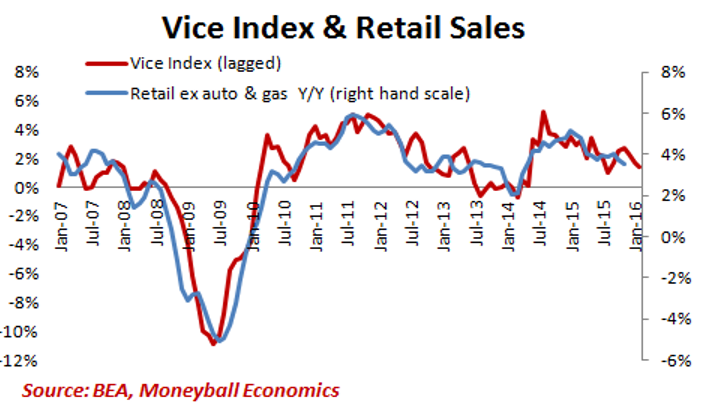 Gambling Stumbles
The Nevada Gaming Control Board reported that Las Vegas Strip gambling revenue for October dropped to $494M. That's down more than 5% compared to last year.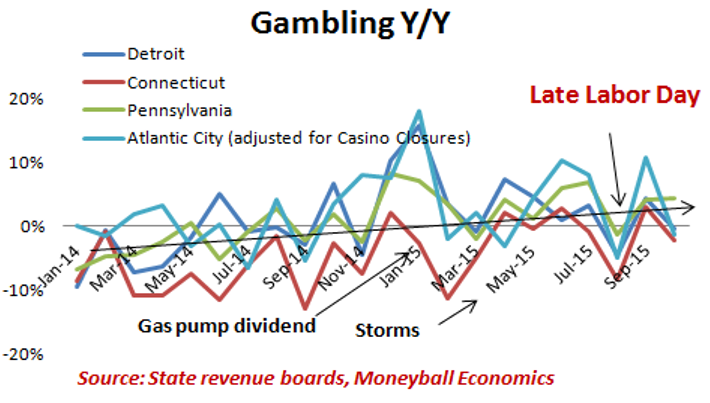 It's mostly due to a drop in Chinese visitors. Baccarat – a table game particularly beloved by Chinese gamblers – had its revenues drop $23M.
Even adjusting for that specific drop, gambling slumped everywhere. For example, downtown Vegas gaming revenues slid 6% year over year. It's the same story across the other major US casinos: revenues dropped. There were no calendar quirks or weather factors. This is a sign of consumer budgeting between holiday spending and play time.
Restaurants And Bars: Optimism Returning
Again, October was bad for business. According to Guestmetric (a firm that monitors alcohol sales at major restaurants and bars), October alcohol unit sales dropped 4.3% y/y. Sales are dropping at an accelerating rate: YTD sales are down -2.9%.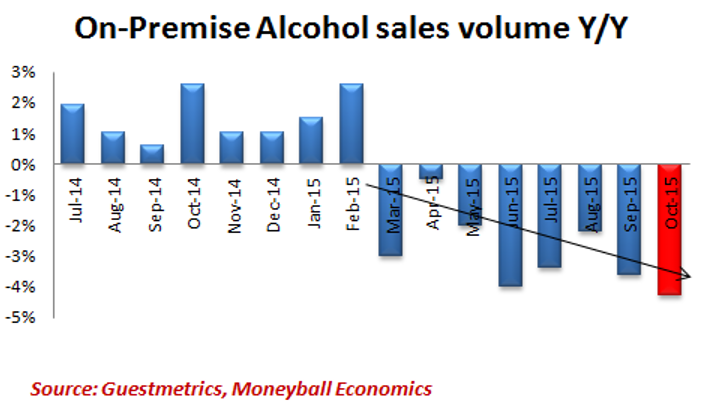 This is mostly consistent with the recent restaurant trends, which show falling sales expectations were reflected in falling food services and drinking sales.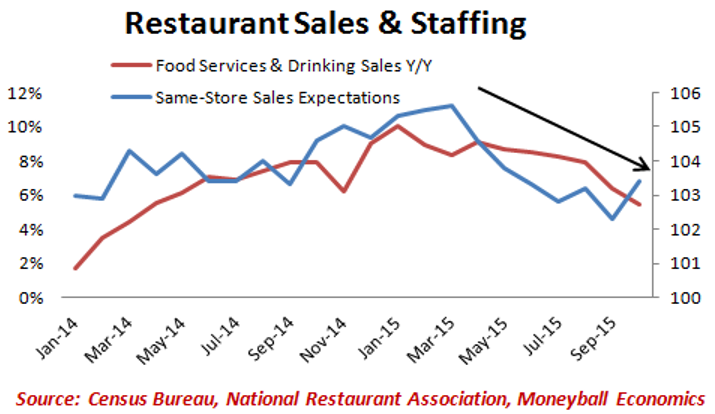 Notice the October bounce in expectations. In fact, across many of the survey's metrics, restaurant owners were a bit more optimistic about future conditions. I believe that the restaurant owner optimism is a response to improved business activity. That in turn likely reflects more shoppers as the holiday season picked up, which is a positive sign not just for spending on food services, but a positive sign for consumer spending overall.
What This Means
The Vice Index is telling us two things, one good and one bad.
The good is that consumer spending continues to grow. The bad is that the pace is slowing fast, with the potential to flat line sometime next summer.
The heart of the matter is wage growth, which is very slight.
Despite the hullabaloo about job growth, quality matters as much as quantity. The reality is that a lot of $15 an hour workers have been hired but a lot of $35 an hour oil workers have been laid off.
In the short term, I like airlines because falling fuel prices, ridiculous surcharges, and few empty seats spell big profits. Longer term, however, growth is going to slow.
In general, it's time to move to cash. Gold and silver have been done for a while, rate hikes will pummel bonds, and eventually the stock markets will tilt down under the weight of a strong dollar and falling buybacks.
Posted-In: Andrew Zatlin Vice IndexLong Ideas Economics Trading Ideas Best of Benzinga
View Comments and Join the Discussion!