EXCLUSIVE: Why Kerrisdale Capital Went Long Lifelock, And Investors Followed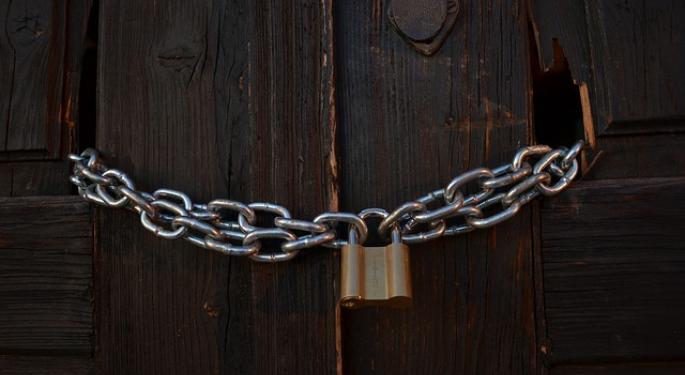 On Thursday, Kerrisdale Capital confirmed with Benzinga a new long position in Lifelock Inc (NYSE: LOCK), pushing shares up as high as 4 percent.
The fund disclosed a passive position of ~2 percent of shares outstanding.
Chief Investment Officer and founder Sahm Adrangi said the company has the potential to be a "multibillion dollar company" in the future.
Shares of Lifelock have lost nearly 50 percent of their value year to date due to ongoing concerns relating to a lawsuit with the Federal Trade Commission that could result in a sizeable financial penalty.
In light of the ongoing FTC overhang, Kerrisdale Capital's Sahm Adrangi confirmed to Benzinga that his investment fund has acquired a passive position of approximately 2 percent of shares outstanding. The stock closed Thursday's trading up 1.5 percent.
Adrangi, who thinks Lifelock could be a "multibillion dollar company" one day, said he's "happy to own a company generating $50m-$100m FCF that [he's] predicting will continue to grow." Kerrisdale has a passive 2 percent stake in the near $900 million market cap company.
According to Adrangi, the short thesis against Lifelock is "deeply flawed." The CIO added his firm has conducted several channel checks that aid a long-term bullish thesis.
'Renewed Debate'
Acknowledging how controversial Lifelock shares are, Adrangi said he looks forward to a "renewed debate" on the company, adding that "no one knows what the final settlement number looks like." Lifelock previously paid $12 million to the FTC in 2010.
Adrangi gives three reasons the next settlement might not be as bad as bears think:
1. "[L]arge settlements relative to size of company, for businesses that the FTC doesn't want to shut down, are very uncommon."
2. [L]arge FTC settlements north of $100m, for businesses that the FTC doesn't want to shut down, are very uncommon."
3. "[T]he specific charges that the FTC has brought against LOCK are just not that serious."
What's Next?
Of course, the FTC could theoretically bring additional charges against Lifelock, but Kerrisdale and Adrangi don't think that will happen. "Alert throttling is bad, but explainable, and it's not a $500m offense," he wrote, adding that no customer data was compromised.
"But to a reasonable observer -- or FTC official who is simply trying to curtail wrongdoing and make an example of someone so other wrongdoers stop their own bad practices -- a $150m settlement seems very punitive given all the facts," Adrangi concluded. A settlement twice that amount would be "atypical."
In fact, in a worst-case $300 million settlement scenario, Lifelock shares would trade at 10 times free cash flow, "cheap" considering the company's growth propsects.
Disclosure: The author holds no shares of the stock mentioned above. Jayson Derrick and Jake Mann contributed to this report.
Image credit: Public Domain
View Comments and Join the Discussion!
Posted-In: Long Ideas News Hedge Funds Events Exclusives Movers Trading Ideas General Best of Benzinga