Investing Is No Game...Or Is It? This Gaming Portfolio Returned 57% In One Year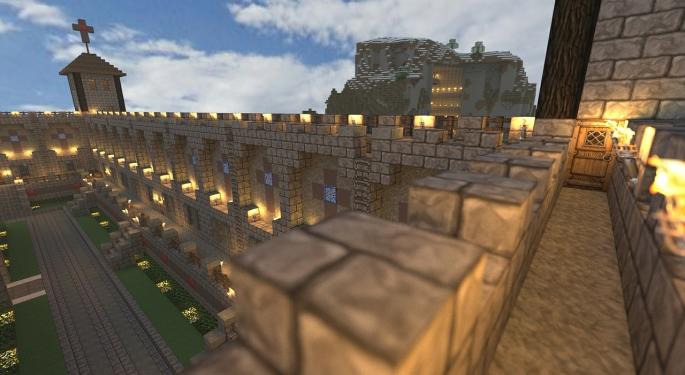 Motif Investing constantly looks for "trends, ideas and world events that could create an investment opportunity," and then picks 10 to 30 related stocks to build portfolios around, weighing them based on their exposure to the coinciding idea, event or trend.
Among the site's portfolios, the one composed by companies that serve the online gaming industry has been the one to deliver the biggest returns.
The Online Gaming World Motif hopes to outperform the market with gaming-related stocks.
"The geeks shall inherit the earth. Unless they're too busy gaming." -Motif Investing
The Boom Of Online Gaming
Multiplayer Online Role Playing Games (MMORPG) continue to gain popularity. These games are social, they are cheap and they are global; what's not to like?
Motif explained that MMORPGs have two main sources of revenue: subscriptions and the sale of "virtual goods" – elements that can be used within the universe a particular game creates.
"PC gaming revenue rose 8 percent in 2012 to generate $20 billion worldwide, and it's expected to hit $25.7 billion by 2016. Meanwhile, US sales of game consoles fell 21 percent in 2012. The console market is in a two-year slump as consumers increasingly play Web-delivered games," Motif assured.
Related Link: Democratic Donors Are Beating The S&P (And Republicans); Take A Look At This Motif
Moreover, they noted, "MMORPGs are attractive business propositions: the development cost and time required are a fraction of those for console games and online games can scale rapidly."
Performance And Allocation
The Online Gaming World motif has managed to widely outperform the S&P 500, both over the past year and past month. The portfolio returned more than 57 percent over the past year, and more than 8 percent over the past month, versus the S&P's 8.7 percent and 1.5 percent surges, respectively.
In terms of allocation, 66.8 percent of the portfolio's assets are placed in North American companies. The remaining 33.2 percent of the assets are allocated to Asia Pacific stocks that trade in the United States.
As for individual stocks, allocation goes as follows:
Disclosure: Javier Hasse holds no positions in any of the securities mentioned above.
Image Credit: Public Domain
Posted-In: MMORPG Motif InvestingLong Ideas Top Stories Tech Trading Ideas Best of Benzinga
View Comments and Join the Discussion!