Game On For Online Gaming Investments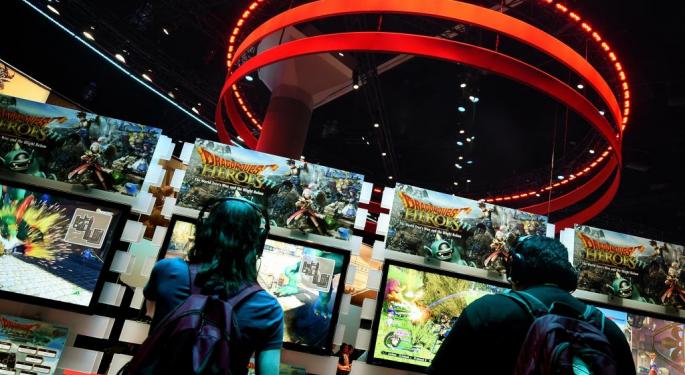 If you take a look at our catalog of professional motifs ordered by highest to lowest annual return, Online Gaming World ranks toward the top.
With a 30.7 percent return over the past 12 months, Online Gaming World is killing the Standard & Poor's 500, which had a 0.7 percent return over the same time period.
The stock with the largest weighting in the motif, Activision Blizzard, Inc. (NASDAQ: ATVI), earned praise from Zacks Investment Research for being the kind of investment that momentum investors would love.
That's because the stock has consistently outperformed other technology companies, both in terms of stock prices and earnings per share.
The company has also revised its earnings estimates upward twice over the past two months.
And just last month, Activision Blizzard replaced Pall Corporation in the S&P 500.
All of this explains why Activision Blizzard had a 31.52 percent return over the past 12 months.
Meanwhile, the second-largest-weighted stock in the motif, Electronic Arts Inc. (NASDAQ: EA), has surged 90.8 percent over the past 12 months.
The company's "Madden NFL '16" ranked as the top-selling game during August, even though the game only debuted on August 25.
The videogame industry is expected to generate over $115 billion in revenues in the U.S. this year, up from nearly $79 billion in 2012.
Titles for videogame consoles continue to dominate, accounting for just over $55 billion of revenues expected in 2015, up from $37.4 billion in 2012.
Meanwhile, video game companies' operating profits have risen.
Driving this growth is the increase in popularity of what the gaming industry calls downloadable content, which are add-ons to purchased titles—from maps to extra gaming levels—that can amp up the total money spent per title as high as $100.
Like what Colin Sebastian, senior research analyst with Robert W. Baird & Co., told CNBC, "More people are playing games every day and spending more money on games, unlike almost every other form of media, where there's downward pressure."
The other forms of media Sebastian alluded to appear to lack the kind of addictive quality that has characterized the world of gaming.
And that can make investing in the videogame sector seem almost like a call of duty.
View Comments and Join the Discussion!
Posted-In: Activision Blizzard atvi Gaming investments gaming stocksLong Ideas Tech Trading Ideas Best of Benzinga