Make The World A Better Place With...Stock Picks?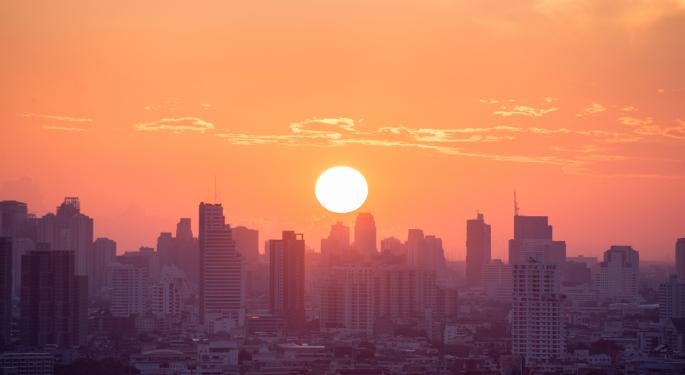 Investing and giving to charity do not have to be mutually exclusive. Not only can you do both at the same time, but it's gotten easier than ever to combine the two.
So-called cause-driven investing aims to generate social and environmental change alongside getting a financial return on investments.
Americans are quite generous: over 95 percent of affluent households give to charities each year; and donations are rising seven percent annually.
Impact investing could grow into as much as a $3 trillion market, according to Sir Ronald Cohen, chairman of Big Society Capital and Matt Bannick, managing partner of Omidyar Network.
The trend's biggest driver appears to be the Millennial generation, defined as those born between 1980 and 2000. They are generally willing to take on higher risk and lower returns in order to support good causes through their investments, according to Morgan Stanley.
In addition, Millennials' ability to donate to charity is expected to get some lift from an anticipated $30 trillion of inheritances they may receive from their parents over the next three decades.
Cause-driven Investing Motifs
If you've been wondering how to incorporate impact investing into your portfolio, it's now easier than ever through a set of motifs offered in partnership with Swell Investing LLC, a subsidiary of Pacific Life.
Swell focuses on generating returns for investors while also supporting social causes. Swell has identified top corporate donors that support particular causes by looking at the tax filings of publicly traded companies' foundations.
Stocks in such companies comprise the motifs offered under the Swell brand.
In addition to investing in these companies' stocks, Swell also donates 20 percent of its revenue* toward organizations that can have an impact on the causes named in each of the respective motifs.
Here's a brief description of each of the four Swell motifs.
• Improve Education: Major holdings include General Electric (NYSE: GE) and General Motors Company (NYSE: GM), both of which support education-related charities.
• Fight Cancer: Top stocks include Bristol-Myers Squibb Co (NYSE: BMY), 3M Co (NYSE: MMM), and Macy's, Inc. (NYSE: M).
• Uphold Human Rights: Anheuser-Busch Inbev SA (NYSE: BUD), Johnson & Johnson (NYSE: JNJ), and Ford Motor Company (NYSE: F) are part of this motif.
• End Poverty: The largest weightings include Target Corporation (NYSE: TGT), The Coca-Cola Co (NYSE: KO), and PepsiCo, Inc. (NYSE: PEP).
* Motif Investing pays Swell a royalty of at least $1 out of the $9.95 total commission per investment or rebalance of the Swell motifs. From that revenue, Swell donates 20 percent to the causes the Swell motifs support.
Swell is responsible for all aspects of the creation of its branded benchmark motifs, including the stock selection, weighting, and any rebalancing decisions. Motif makes these motifs available in its catalog to its customers as a convenience. Motif makes no representation regarding the intended performance of the motif or whether the motifs can achieve their intended investment objective of following the performance of the Standard & Poor's 500 index. Investors are responsible for investment decisions they make and should research an investment carefully to understand the risks involved prior to making an investment decision. Motif Investing and Swell Investing LLC, are separate and unaffiliated companies. Swell Investing LLC is a subsidiary of Pacific Life Insurance Company.
Posted-In: Motif Motif InvestingLong Ideas Entrepreneurship Trading Ideas General Best of Benzinga
View Comments and Join the Discussion!