Activist Investors And Insider Buying: A Strong Signal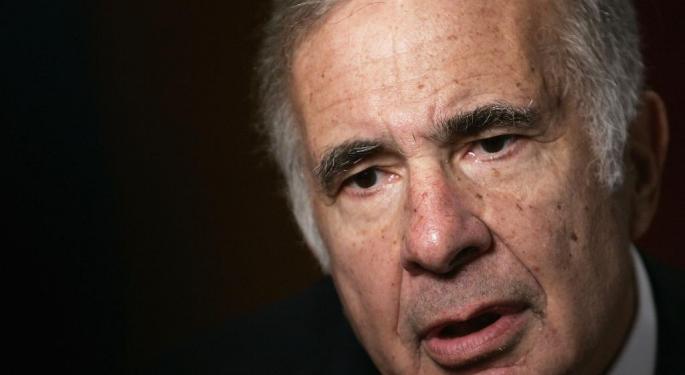 David Miller is senior portfolio manager of Catalyst Fund's AlphaCentric Smart Money Fund (SMRTX), which invests in situations where corporate insiders and activist investors are buying stock concurrently.
These days, business headlines have taken a sharp focus on the increasingly public disputes between activist investors and corporations. From George Soros to Bill Ackman, the fight between company leadership and major investors has evolved into a very public war with unpredictable outcomes.
As an investor, it can be difficult to surmise the resolution of these battles by mere observation. More often than not, uncertainty and speculation clouds investment decisions. But looking to company insiders, who are privy to the private details of these public battles, can help alleviate speculation.
A strong opportunity can be identified when activist investors and insiders are working together – a likely sign that the company is committed to increasing shareholder value.
Related Link: Are There Any Small-Cap Gems In Health Care?
There have been several recent examples of such correlated activity:
Hertz Global Holdings, Inc. (NYSE: HTZ)
Activist investors Carl Icahn and Jana Partners both took positions in Hertz in the summer and fall of 2014, with current stakes of 11.6 percent and 7.8 percent, respectively. The company soon after faced a public battle with these investors as they focused on the company's aging fleet and accounting issues. Both Icahn and Jana pushed for management changes, particularly focused on the CEO role.
The argument was that Hertz shares were undervalued. Eventually, Icahn's push for a new CEO was settled with the appointment of John Tague, formerly of United Continental Holdings Inc (NYSE: UAL).
For investors not privy to the internal workings of this debate, looking to insider activity shed some important insight.
Shortly after his appointment as CEO, Tague, along with director Linda Levinson, made substantial purchases of Hertz on the open market in November 2014. At the same time, Icahn increased his Hertz stake, purchasing over 13 million shares in November and December of 2014. Such activity signals to investors that management is in line with the belief of activist investors, and committed to turning things around at Hertz.
These insider purchases were further bolstered by Tague's strong track record.
At United Airlines, Tague, a customer-focused executive, laid the groundwork for the success of the company's stock by generating ancillary revenues that helped solidify the merger with Continental. Since 2008, United Continental has generated a 460 percent return, compared to a 166 percent return for the S&P 500 TR Index.
In the coming quarters, investor sentiment surrounding Hertz may start to change as the market learns more about Tague's progress. Given the past track record of both Icahn and Tague, the fact that they both are putting their own money on the line signals that now may be a great time to invest in Hertz and take part in the turnaround.
Valeant Pharmaceuticals Intl Inc (NYSE: VRX)
Valeant Pharmaceuticals has undergone several major milestones in recent months, most notably its successful acquisition of Salix Pharmaceuticals. Valeant remains an active M&A player in the pharmaceutical industry, offering a favorable low tax rate. As a result, activist investors have made sizable investments in the company.
ValueAct, which currently holds a 5.8 percent stake and helped recruit current CEO J. Michael Pearson, has been a longtime investor in Valeant. In late 2014, ValueAct added over $35 million to their Valeant stake.
In March 2015, Bill Ackman's Pershing Square took a 5 percent stake in Valeant after an attempt to support the Valeant-Allergan merger. Ackman argues that Valeant has done a remarkable job and plans to take a more passive position.
During the time of this activist investor activity, corporate insiders also showed an increased interest in the company. In fact, two directors purchased the stock on the open market just weeks before the bid for Salix was announced. With the deal ultimately completed, Valeant shares have grown by 51 percent compared to just 4 percent for the S&P 500 TR Index.
The activity of ValueAct and corporate insiders signaled a confidence in increasing shareholder value, which ultimately culminated in a successful bid for Salix.
With Pershing Square now involved, increased interest from ValueAct and continued corporate insider buying, Valeant still presents a compelling opportunity. And, given Ackman's large stake in Zoetis Inc (NYSE: ZTS), a large healthcare company specializing in animal medicines and vaccines, there has been speculation that Zoetis may be a potential target for Valeant's next acquisition.
The preceding article is from one of our external contributors. It does not represent the opinion of Benzinga and has not been edited.
Posted-In: Activist investors David Miller Insider BuyingLong Ideas Trading Ideas Best of Benzinga
View Comments and Join the Discussion!