Third Avenue CEO David Barse Sees 'Massive' Investing Opportunity In Europe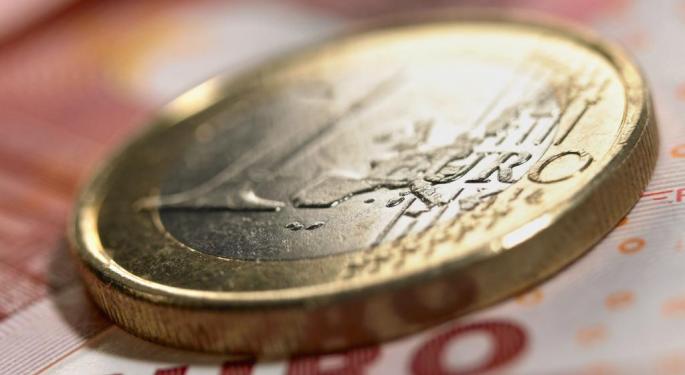 This is an excerpt from Morning Brew, a daily newsletter about the markets.
Morning Brew's Alex Lieberman spoke with David Barse, CEO of Third Avenue Management, an investment management firm with $10B in assets under management.
General Counsel To CEO: David On Career Trajectory
"I had come into my Firm as the General Counsel after practicing law for four years and three years into my tenure I clearly was not qualified to receive the title of CEO, but you know titles don't mean a lot on Wall Street as you'll learn. It's really how you perform your job. How you produce. What your contribution is."
An Important Lesson For College Students: David On Networks
"One of the most important lessons for me is to build your network from the day you start school. It really matters who is in your network; how you develop it; and what your network perceives of you. If you are working hard, producing, and you tell someone you're going to do something and you actually do it in a timely fashion, that carries great weight with the people that you end up dealing with."
Investment Banking: David On 2-year Rotational Programs
"I would not pass up the opportunity to be in one of the premier firm two year programs, even though they work you very hard. The training you get will be invaluable for the rest of your career, even if you don't stay in Finance. You also continue to build your network. It's like going to college and you're getting paid."
Third Avenue Investment Strategy: David On The Markets
"Today we like the U.S. much better than everywhere else both in equities and corporate credit. […] There are also some really interesting things to do right now in the energy markets. What the price of oil has done over the last six months has created enormous opportunity for long term investing. […] However, we are starting to do work in Europe. There's going to be a massive amount of opportunity as Germany, France, Spain and Italy continue to bottom out. Finally, one of the other places in the world to watch and study is Brazil. Brazil is a fascinating resource-rich country that is so screwed up, but will have tremendous investment opportunity as long as you have a long term investment horizon."
Profound Career Advice: David On Third Ave Founder, Marty Whitman
He said this little thing to me many years ago: "If you can't write, you can't think". If you guys can't write down what you are thinking about, so that the reader can actually understand what you are trying to say, then start over. Otherwise you run the risk of not being understood or, more importantly, not being respected.
The preceding article is from one of our external contributors. It does not represent the opinion of Benzinga and has not been edited.
View Comments and Join the Discussion!
Posted-In: Alex Lieberman David Barse Third Avenue ManagementLong Ideas Economics Markets Trading Ideas Interview Best of Benzinga