Is This Unknown SaaS Business A Game-Changer?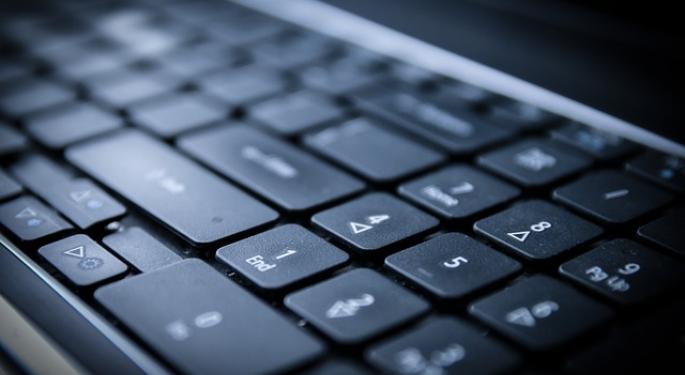 Join SecretCaps now for 90% off with offer code "Save"
Research Solutions Inc (OTCMKTS:RSSS) is a California-based pioneer in providing on-demand access to scientific, technical and medical (STM) information. These include science companies, academic institutions, and research organizations. The company is unique in its Article Galaxy offering, a cloud based software-as-a-service (SaaS) solution, that provides access to tens of millions of existing articles.
This service provides customers with research critical content, while saving time, money and remaining copyright compliant.
The company's main product offering, Article Galaxy has reached an inflection point as strong market adoption is underway. In the 1Q 2015, AG revenue grew 17 percent Y/Y to $5.2 million and in the 2Q 2015 AG revenue increased 19 percent Y/Y to $5.1 million.
Licensing and copyright fees for AG correlates to a 25 percent gross margin, lower than what is sported by other SaaS offerings, although this GM is higher than the company's legacy reprints business' GM of 10 percent.
Game-Changer?
Article Galaxy is a game changer in targeting the $5 billion STM Subscription and Syndication Services market. Historically, AG has targeted the corporate market with a 4 percent market share, but the company is now also targeting the academic market which makes up $4.5 billion of this $5 billion market.
The transition from print to digital is clearly still underway to AG's benefit, and academic institutions' library budgets are under pressure.
Related Link: Here's What Else You Should Know About Research Solutions
RSSS is currently undergoing a powerful business transition from its legacy print business with a 9 percent GM to its SaaS Article Galaxy segment which packs a 25 percent GM. This move creates a faster growing and leaner business which can be more profitable on a lower revenue base.
The market is largely unaware of this transition.
Article Galaxy
As a SaaS offering, Article Galaxy is the go-to in the industry for STM content.
AG has a significant moat since it is an automated process with a highly stickball and stable revenue stream. AG addresses key problems faced by knowledge workers today which include (1) saving time and being a one-stop-shop for STM content, (2) saving money as customers are paying for just the single articles they need, (3) remaining copyright compliant which cuts legal risks and time, (4) AG has checks to ensure no duplicate purchases, and (5) the process is efficient and automated, so paywalls are transcended.
AG's moat with customers and publishers is a strong data point: Article Galaxy ranks number one across every category for customer satisfaction over its peers in a survey by OutSell. AG's customers are stable and include 4/5 of the top 5 drug companies in the world and 50 percent of the global top 10 biotech and pharmaceutical companies.
RSSS also has long-standing partnerships with STM publishers, which streamlines content monetization.
The Most Crucial Element
Management is the most crucial element within a microcap company.
RSSS's CEO Peter Derycz founded Infotrieve and sold the company to PE investors in 2003. Infotrieve is a direct competitor to RSSS, and was acquired by a larger competitor, Copyright Clearance Center or CCC. His considerable experience in this market, coupled with RSSS's moat could make the company a potential buyout target.
There is competition from a number of peers, with Google Inc (NASDAQ: GOOG) Scholar being the main focus.
Image credit: Public Domain
Disclosure: This article was provided strictly for informational purposes only. Nothing contained herein should be construed as an offer, solicitation, or recommendation to buy or sell any investment or security, or to provide you with an investment strategy, mentioned herein. Nor is this intended to be relied upon as the basis for making any purchase, sale or investment decision regarding any security. Rather, this merely expresses SecretCaps' opinion, which is based on information obtained from sources believed to be accurate and reliable and has included references where practical and available. However, such information is presented "as is", without warranty of any kind, whether express or implied. SecretCaps makes no representation as to the accuracy, timeliness, or completeness of any such information or with regard to the results to be obtained from its use should anything be taken as a recommendation for any security, portfolio of securities, or an investment strategy that may be suitable for you.
SecretCaps, LLC (including its members, partners, affiliates, employees, and/or consultants) (collectively, "SecretCaps") along with its clients may transact in the securities covered herein and may be long, short, or neutral at any time hereafter regardless of the initial recommendation. All expressions of opinion are subject to change without notice, and SecretCaps does not undertake to update or supplement this report or any of the information contained herein. SecretCaps is not a broker/dealer or investment advisor registered with the SEC, Financial Industry Regulatory Authority, Inc. ("FINRA") or with any state securities regulatory authority. Before making any investment decision you should conduct thorough personal research and due diligence, including, but not limited to, the suitability of any transaction to your risk tolerance and investment objectives and you should consult your own tax, financial and legal experts as warranted.
This article is strictly for informational and educational purposes only, and is not investment advice.
Posted in: Long Ideas Small Cap Analysis Opinion Trading Ideas Best of Benzinga