Will The Blackstone Group's Next Partnership Invest Like Warren Buffett?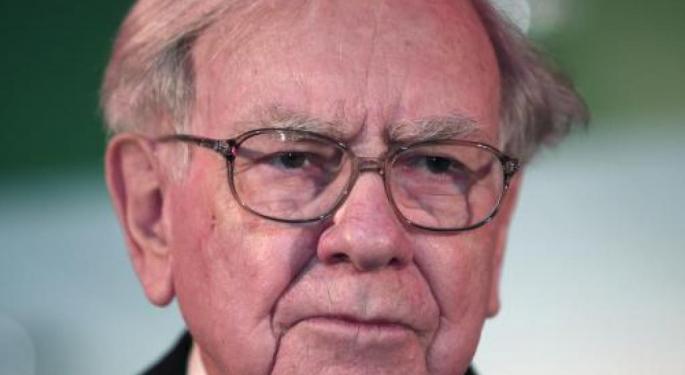 On February 25, The Blackstone Group L.P. (NYSE: BX) head of private equity Joe Baratta was quoted in the Wall Street Journal regarding "creating a coalition of the willing" among his biggest institutional investors to "buy control of large companies outside its existing funds."
This is a strategy that Warren Buffett has employed for many decades, racking up well publicized, super-sized returns for himself and his loyal Berkshire Hathaway Inc. (NYSE: BRK-A) (NYSE: BRK-B) shareholders.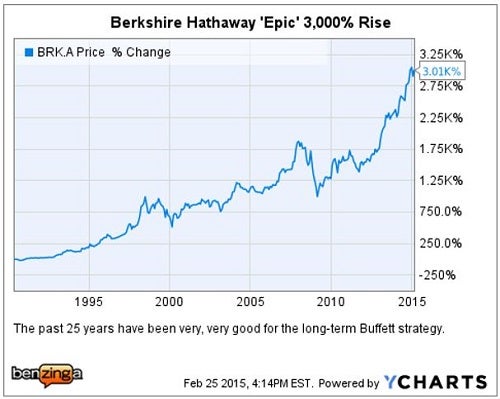 When investors keep score over decades, "time in the saddle," allows for compound interest to turbo charge long-term returns from Warren Buffett's portfolio companies such as: National Indemnity, Sees' Candies, Wesco Financial, and GEICO Insurance.
Of course, Buffett and his partner Charlie Munger have gotten the "snowball rolling," by selecting "wide-moat" companies to own, and buying them at attractive prices, which provided a "margin of safety."
Related Link: 3 High-Yield mREITs Wall Street Is Watching
However, part of Berkshire's larger-than-life returns are due to the fact that Buffett does not believe in paying out dividends, and Berkshire pioneered using the float from its insurance companies to invest in other productive businesses.
Berkshire's Past 10 Years VS Blackstone's Total Return History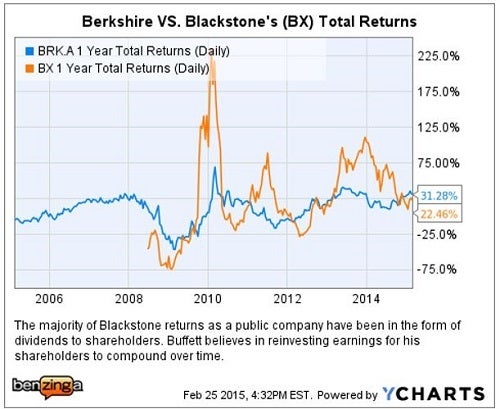 Blackstone's Time Horizon Vs Returns
Currently, when it comes to private equity, Blackstone "aims to return $2.50 for every $1 invested within three to six years by expanding and improving the performance of the companies it buys and sells," according to Baratta.
In order to achieve those yields, Blackstone typically is looking for companies in some form of distress. This provides an opportunity for the firm to utilize both its intellectual capital and financial prowess to transform the company.
Blackstone must currently plan to exit the investment and realize the gains through a liquidity event, such as a sale, or IPO.
Missed Opportunities
However, Baratta pointed out in the WSJ piece, "…there are a whole bunch of other companies in the world that would benefit from private governance rather than public governance, or a more active owner rather than a corporate owner, that have low volatility, good competitive positions, grow with GDP."
Blackstone and major private equity groups aren't currently able to target those companies, due to the need to achieve higher returns over a reasonably long, but still limited time horizon compared to the Buffett's Berkshire model.
The New Approach
The current low-yield environment for traditional assets should act as a huge tailwind to accelerate the launch of this new Blackstone alternative investment platform.
It is quite likely that some of Blackstone's existing pension funds and sovereign wealth clients would find this new strategy as an attractive way to generate long-term risk adjusted returns.
However, this plan could also provide an added benefit of helping to broaden the existing group of Blackstone's partners; that, theoretically at least, could even include an "elephant hunter" with an Omaha zip code.
Posted-In: Charlie Munger Joe Baratta Warren BuffettLong Ideas Hedge Funds Movers & Shakers Trading Ideas General Best of Benzinga
View Comments and Join the Discussion!