Top 5 Biotech Stocks That The Smart Money Doesn't Like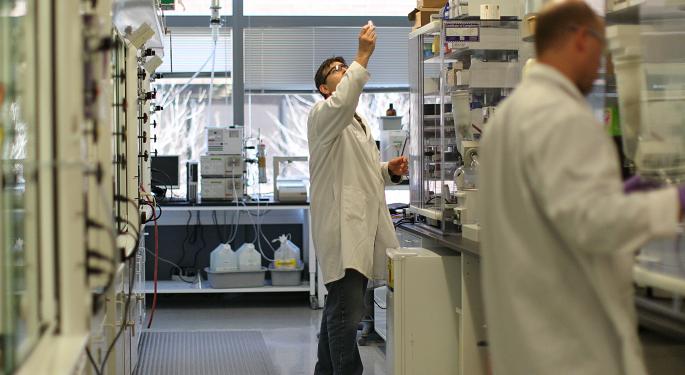 <em>Preface: The biotech stocks considered for this review were confined to those over $10 per share that traded at least 500K shares a day based on a 90-day average.</em>
For the longest time it seemed that for every new high the S&P 500 hit, biotech stocks, as measured by the iShares Nasdaq Biotechnology Index (NASDAQ: IBB), hit two new highs.
Biotechnology just kept leading the charge. In fact, there was a time when investors could scan a 1, 3, 6 or 12-month time period and biotechnology would always have been within the top 10 industries.
Not anymore.
Biotech is starting to lag. Is it temporary? Time will tell. For now, it would appear that the smart money is leaving the industry.
Which biotech names are the big money fleeing from the most?
Below is the list of the top 5 biotech stocks with the most institutional money leaving the name.
Gilead Sciences, Inc. (NASDAQ: GILD) is the 1st name on our list.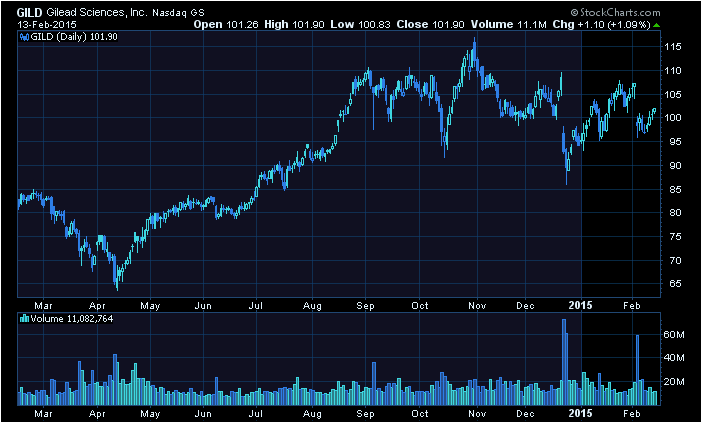 Gilead hasn't hit a new high since October, and seeing one of the biggest names in the industry fail to keep up with the overall market probably spells trouble for the industry all by itself.
Gilead has seen an almost 6 percent decrease in institutional ownership this quarter.
Next on our list is Opko Health, Inc. (NASDAQ: OPK).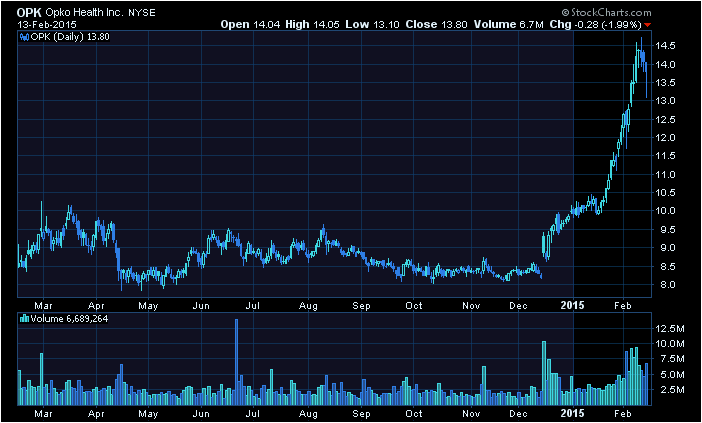 Opko had been steadily rising since December, but last week the stock seemed to crack. Is the 6 percent decline in institutional money telling investors something?
Another biotech name that the big money is exiting is Myriad Genetics, Inc (NASDAQ: MYGN).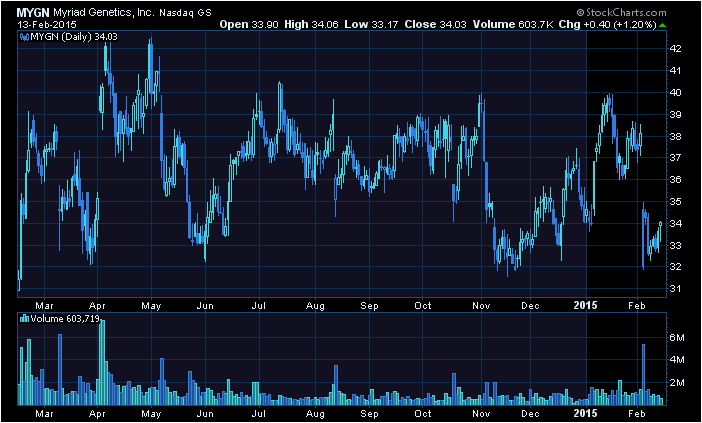 Myriad's 6.5 percent decrease in institutional money flow could be a sign that the stock is preparing to break its long-standing $32 support.
The smart money is running for the exits with Achillion Pharmaceuticals, Inc (NASDAQ: ACHN).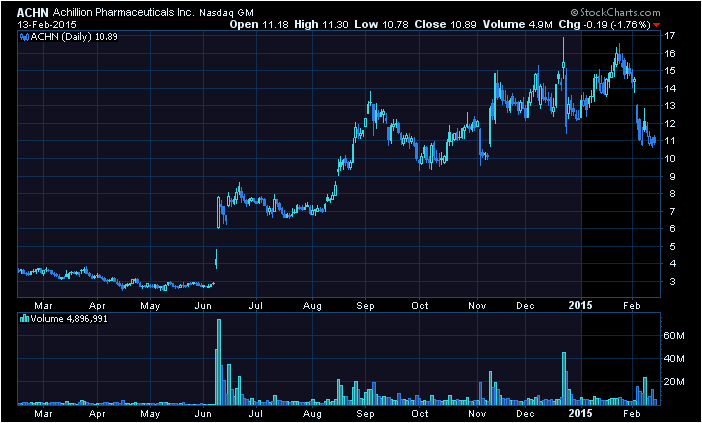 Achillion has seen some rough declines over the last year, but the 11 percent decrease in institutional ownership implies that the most recent decline could turn into something bigger.
And the biotech stock with by far the most money fleeing the name is Sarepta Therapeutics, Inc (NASDAQ: SRPT).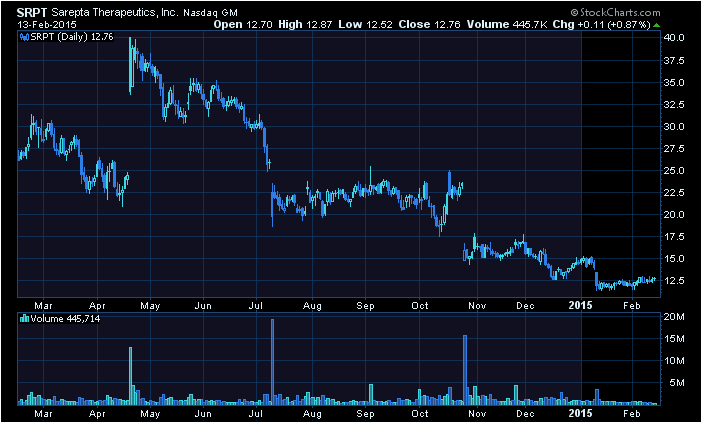 The 17 percent decrease in big money probably isn't surprising when you look at the stock itself. Even when the biotech industry, as a whole, was tops Sarepta couldn't catch a break.
Obviously, investors must conduct their own due diligence before investing in any stock, but stocks where institutions are leaving the party could be the names preparing to fall the hardest if the overall market tanks.
Posted in: Biotech Long Ideas Short Ideas Health Care Trading Ideas General