At $700 Billion, Apple Is A Top Mutual Fund Holding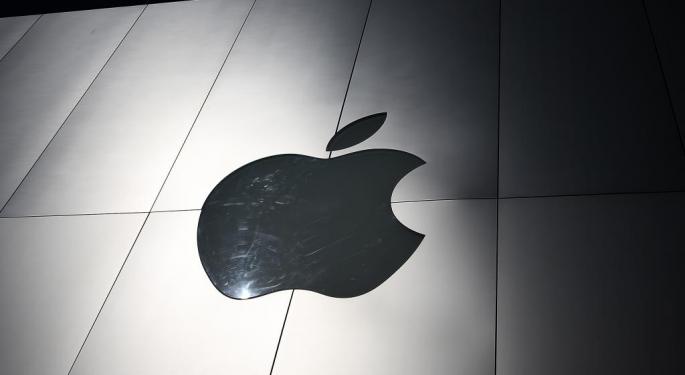 Even before Apple Inc. (NASDAQ: AAPL) rallied to a $700 billion market cap, it was one of the most widely-held stocks among institutions, along with fellow tech giants Google Inc, Microsoft Corporation and Facebook Inc.
As of the third quarter, more than 4,600 U.S. mutual funds and hedge funds owned Apple shares. And as the largest S&P component, the stock is required to be a large holding in the many mutual funds and ETFs that track the index.
In addition, many actively managed large-cap funds are more or less required to own Apple. Fund managers with a variety of mandates have realized over the years that shareholders simply want Apple included in their holdings.
Related Link: 5 Hedge Funds Happy About Apple Today
What's That Mean?
Apple is an institutional favorite.
The largest owner of Apple is the Vanguard Total Stock Market Index Fund (MUTF: VTSMX).
Despite the word "total" in the name, this fund is limited to U.S. stocks. However, it owns nearly all publicly traded domestic equities, on a market-cap-weighted basis.
That means Apple is the largest holding in the fund, accounting for 3.18 percent of fund assets. It owns 1.69 percent of Apple shares.
In terms of overall assets, other funds own higher percentages of Apple. The Vanguard Info Tech Index (MUTF: VITAX), for example, owns just 0.16 percent of Apple shares, but that totals a whopping 15.5 percent of fund assets.
This fund tracks the MSCI USA IMI Telecommunication Services 25/50 index, which consists of large-cap, mid-cap and small-cap stocks from the domestic info tech sector.
A large, actively-managed fund with a significant stake in Apple is the Fidelity Growth Company Fund (MUTF: FDGRX). It owns 0.37 percent of Apple shares, but that amounts to 5.32 percent of fund assets.
Posted-In: Apple mutual fundsLong Ideas Hedge Funds Trading Ideas General Best of Benzinga
View Comments and Join the Discussion!