Is Yahoo's Firefox Deal A 'Big Loss' For Google?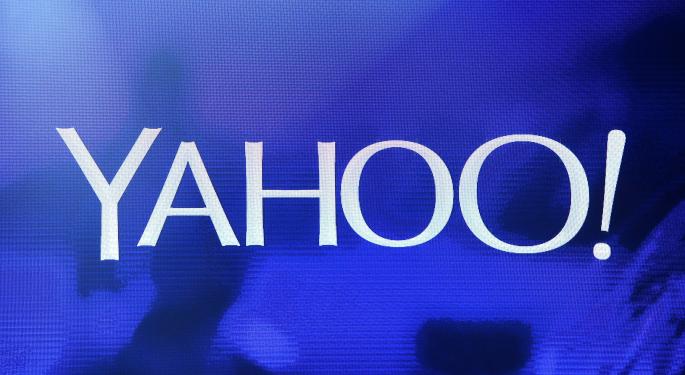 Investors barely reacted to the news that Yahoo! Inc. (NASDAQ: YHOO) will replace Google Inc (NASDAQ: GOOG) (NASDAQ: GOOGL) as the default search engine in Firefox.
Google previously paid Firefox upward of $300 million to secure its place as Firefox's default search engine. Google will remain as an alternative option, but users will have to select it manually before entering their search.
Yahoo closed up 1.32 percent on Thursday, November 20, but it is unclear if this news had anything to do with the deal. Google closed down 0.4 percent.
"It's a big loss for Google," Rob Enderle, principal analyst at Enderle Group, told Benzinga. "Well, not as big as it would have been a few years back. The Firefox browser has slipped an awful lot from their old highs. So it's not as big of a hit as it would have been four or five years ago."
Enderle was somewhat surprised that Yahoo won the default spot given how much money Google had paid Firefox in the past.
"But I think everybody kind of realized that Google was going to start pulling back from Firefox anyway, so Yahoo is stepping in and taking their place," Enderle added. "I don't think that Yahoo is paying anywhere near what Google paid. They can't afford it any shape or form."
Related Link: Credit Suisse Sees No Impact On Google From Mozilla Switching To Yahoo
Do People Really Use The Default Search Engine?
Global Equities Research analyst Trip Chowdhry has another take on the Yahoo/Firefox deal.
"We can't read too much into this," Chowdhry told Benzinga. "The question does become: do people go with the default search engine? The answer is no because [Google's] brand is so strong. Whatever browser you take, if somebody wants to do a Google search, they're just going to go to www.Google.com. I don't think it has any meaning today. The user has a very strong behavioral attribute, which says if you want to do search, you do it on Google."
Chowdhry said this is true whether consumers are using Firefox, Internet Explorer, Safari, Opera or Chrome.
"If this was a good strategy -- embedding search with a browser -- Bing would have been particularly successful," Chowdhry added. "Even today, Internet Explorer has around 30 percent to 40 percent market share. They [should] have at least 30 - 40 percent market share for search, [but] they don't! They hardly have seven percent. That's it!"
Chowdhry referred to Yahoo's move as a "very backward-looking strategy" that could have worked in 2004.
"Yahoo should have come up with something so different and that product or service should have been a part of Firefox," said Chowdhry. "That would have been successful. Search is not something Yahoo should be thinking about. [The] search market has already defined its winners.
"To put it very bluntly, this was the most stupid thing to do. It shows that Yahoo probably doesn't understand the market has gone beyond search. The market has gone beyond finding distribution partnerships. It seems like Yahoo's strategy shows that they haven't graduated beyond 2004."
Disclosure: At the time of this writing, Louis Bedigian had no position in the equities mentioned in this report.
Posted-In: Bing Enderle Group Firefox Global Equities Research GoogleLong Ideas Tech Trading Ideas Best of Benzinga
View Comments and Join the Discussion!