Can A REIT Save Caesars?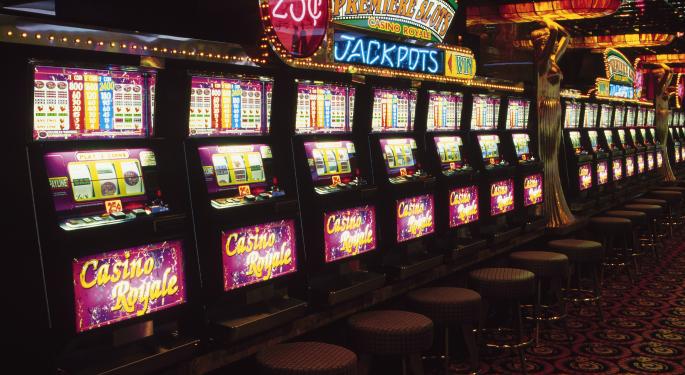 After the bell on November 19, there was frenzied aftermarket trading activity on the beleaguered gaming company Caesars Entertainment Corp (NASDAQ: CZR).
This was in no doubt triggered by reports that Caesars was considering a REIT conversion in its attempt to stay afloat amidst ongoing operation losses and a mountain of debt to service.
Caesars management had previously laid its cards on the table with bondholders, explaining that it will not be able to make its debt payments as currently structured by the end of 2015.
According to a November 14 Reuters report: "In a U.S. Securities and Exchange Commission filing, the company said its Caesars Entertainment Operating Co unit currently has enough liquidity to survive, but would need additional funding by the fourth quarter of 2015 'absent a refinancing, amendment, private restructuring, or a reorganization under Chapter 11.'"
Related Link: Research And Markets: Online Gambling Benchmarking Report
How Would A REIT Work?
On the surface, without restructuring its bond debt, converting Caesars into a REIT does not appear to be a death toll or even a craps shoot.
The nuts and bolts of the transaction could be similar to the 2013 Penn National Gaming, Inc (NASDAQ: PENN) spin-off of 19 of its casino and horse track properties into the Gaming and Leisure Properties Inc (NASDAQ: GLPI). This is essentially a sale-leaseback where the casino tenant received a large chunk of cash from the sale and pays rent under lease agreements to the REIT.
In this case, the landlord -- Gaming and Leisure Properties Inc REIT -- is currently valued at $3.6 billion and pays a dividend yielding 6.5 percent, while the casino operating company Penn National Gaming, Inc is worth $1 billion and does not pay a dividend.
This illustrates that the majority of the value was in the real estate.
However, for a Caesars REIT to work, the casino tenant must be able to generate enough cash to pay the rent and keep the lights on after it takes care of its bondholder debt. Those issues don't change just because the real estate assets are transferred over to a REIT.
Caesars has lost money every year since it was created by the $30 billion leveraged buyout of Harrah's Entertainment in 2008.
A Familiar Story?
Recently, in an SEC filing, Sears Holdings Corp (NASDAQ: SHLD) mentioned that it is considering spinning out 200 to 300 of its owned stores into a REIT. Sears would be the tenant, receiving a cash infusion from the sale-leaseback arrangement with the newly formed REIT.
Related Link: Would A REIT Actually Help Sears?
Sears' same store sales have been falling, while its cash losses have been mounting for nine consecutive quarters. Its debt has a junk rating.
For Caesars, it's possible a REIT would only make sense if it has a solvent operating company to pay the monthly rent. This is the key issues potential investors need to watch going forward.
Posted-In: gaming industry REITREIT Trading Ideas Real Estate Best of Benzinga
View Comments and Join the Discussion!