The Only 'Pure R&D Play' Of All The Tech Mega Caps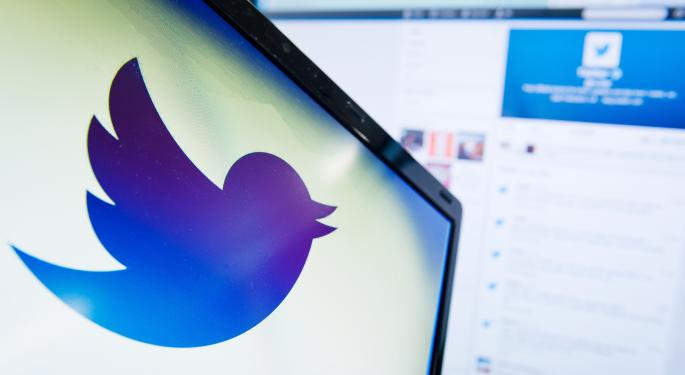 The graph below was produced by Capital Market Labs.
As the market rallies and technology stocks hit all-time highs, the future (rather than the past) will soon come into focus.
Eventually, it's expected that rates will rise and QE will end. Consumption may or may not recover as real wages remain down over the last seven years.
The winners of the future must be developing products in the present.
Below, the first chart illustrates all information technology and Internet retail stocks in North America with market caps greater than $20 billion, with revenue on the x-axis and research & development expense per dollar of revenue on the y-axis.
The phenomenon most obviously in play here is Twitter Inc (NYSE: TWTR) –- the only pure R&D play of all the technology mega caps.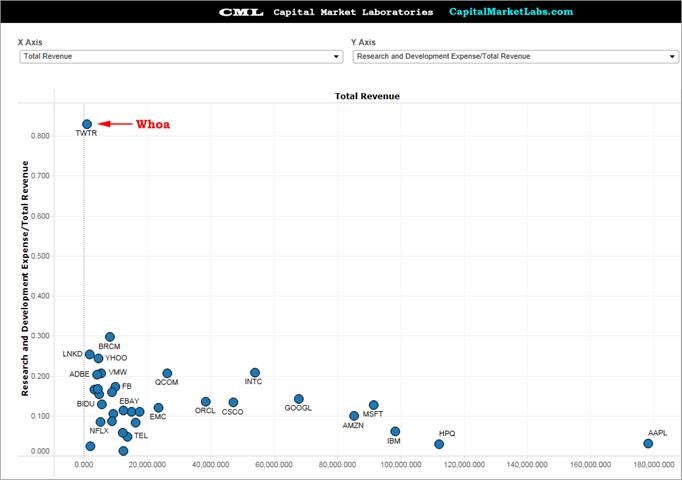 In fact, Twitter is spending so much on R&D, one needs a second chart excluding that company to really analyze the rest of the space.
The second graph highlights (in red) the rest of the technology mega caps. Of particular note, Apple Inc. (NASDAQ: AAPL) sports one of the lowest ratios. (Keep in mind, though, that this is measuring R&D per dollar of revenue and Apple has a LOT of revenue.)
Also worth noting is Hewlett-Packard Company (NYSE: HPQ) -- its figure includes the firm's entry into the cloud.
In any case, Intel Corporation (NASDAQ: INTC) and Google Inc (NASDAQ: GOOGL) are showing massive investments in R&D relative to their peers. Broadcom Corporation (NASDAQ: BRCM), LinkedIn Corp (NYSE: LNKD) and Yahoo! Inc. (NASDAQ: YHOO) are also pouring money into their futures.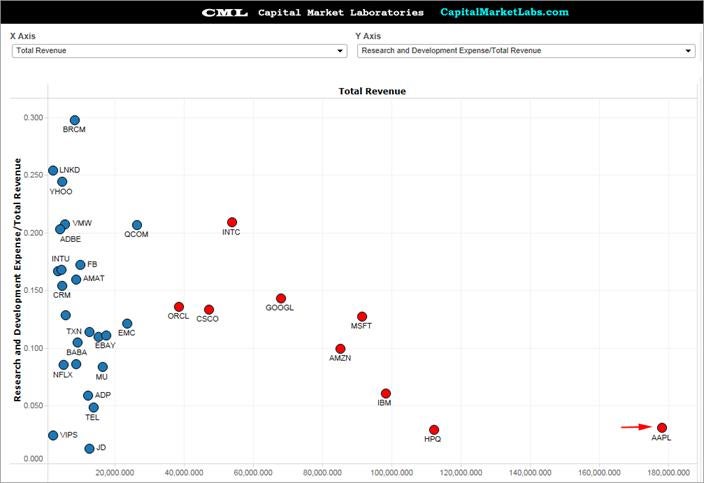 Ophir Gottlieb can be found on Twitter @ophirgottlieb.
Posted-In: R&D Investment tech stocks R&DLong Ideas Trading Ideas Best of Benzinga
View Comments and Join the Discussion!