3 Reasons Grasping Bitcoin's Investment Potential Is Difficult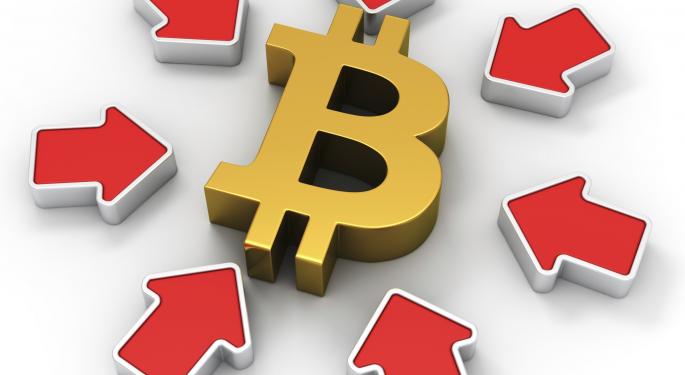 Everyone is initially skeptical of bitcoin. It isn't until one spends time learning about why bitcoin works that bears become bulls. If bitcoin is so great, why is it so hard to see the potential?
New Paradigm
The first reason it is hard to see bitcoin's potential is because bitcoin is unlike any money people are used to using. People are used to using money that is issued by a government and doesn't wildly fluctuate in value. On top of that, bitcoin is digital first whereas other currencies are physical first and only digitized by banks and payment companies.
Bitcoin is so different that people initially reject the idea of bitcoin. The idea of bitcoin challenges assumptions about money that people have never thought about before like: why does money have value?
Few Practical Applications Today
The second reason it is hard to see bitcoin's potential is because there are no great use cases today. Bitcoin is just starting to be adopted as a payment option for Fortune 500 companies.
Related Link: Actions By 3 Fortune 500 Companies Signal Bitcoin's Price May Surge In 2014
Bitcoin's current value of about $8 billion is based on the future expectation that people will recognize the superiority of bticoin compared to other currencies and adopt it en masse.
In the future bitcoin bulls believe bitcoin will be used for money remittance, dominate online payments, and become as ubiquitous as email. With an estimated 5 million users today and mainstream companies just beginning to accept the currency it is hard to initially envision bitcoin being as pervasive as cell phones.
Network Effect
A third reason clouding people's ability to see bitcoin's potential is because the ecosystem is still developing. With an estimated 5 million users worldwide bitcoin is tiny. Like the telephone, Facebook and email, bitcoin gets more valuable the more people use it.
Every new user, every new company accepting bitcoin, and every bitcoin startup increase the value of bitcoin. Bitcoin's small size now and that makes it hard for investors to envision bitcoin changing finance.
Related Link: Will Bitcoin Be A Champion Like The Connecticut Huskies?
The Investment Opportunity
Digital currencies have the potential to revolutionize finance in the same way the internet revolutionized communications. Digital currencies theoretically could change every single financial transaction on the planet. If the shift happens, bitcoin may be the core technology driving it. If so bitcoin bulls will receive unprecedented rewards for their foresight.
Disclosure: At the time of this writing David Smith has a long bitcoin position
Posted-In: BitcoinLong Ideas Tech Trading Ideas Best of Benzinga
View Comments and Join the Discussion!