What Are The Greatest Challenges Prop Traders Face?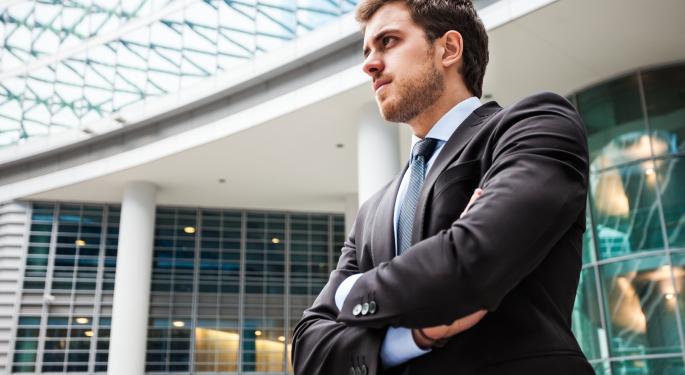 Prop traders face a number of challenges, but some are greater than others.
Michael Lombardo, Senior Trader for the Platinum Development Program at T3 Trading Group, told Benzinga that he can summarize his greatest challenge with one word: algorithms.
"The algorithms are, by far for a new trader, or even an experienced one, dealing with the speed at which these markets are moving now, makes it extremely, extremely challenging for a trader to actively participate in the market and generate consistent returns," he said.
When Lombardo began to work on the Platinum Development Program, he and his team reviewed a number of topics: candlesticks, charting, relative strength, technical indicators, moving averages, etc.
"We said, 'Hey, listen! One of the biggest challenges traders will face is when they're sitting in a stock and out of nowhere an algorithm comes in and absolutely rips the stock down or moves it higher,'" said Lombardo. "How do we deal with that? How can we help a new trader deal with that?"
Related: A Day In The Life Of A Prop Trader
Lombardo said that the overall theme of the Platinum Development Program is "how to trade against the algorithms."
"I'll work with new traders and teach them all these different strategies and concepts, but I always keep the focus and the perspective on what you have to do to compete against the machines," he explained. "Dealing with the new speed of the market is by far the biggest obstacle that a new trader is going to be facing."
Lombardo is currently getting ready for the company's next Open House, a catered extravaganza designed to introduce new traders to T3. The event is scheduled to take place on Tuesday, May 13 at 5:00 p.m. ET at the company's New York office.
"I'm a trader first and a trainer second," Lombardo added. "My goal is to make a person a successful trader. In doing so, I'll share my ideas. It's more like a collaboration. Am I always right? No, of course not. But when I'm wrong, there are certain strategies that will limit my losses. And when I'm right, I'm more than happy to share those with the group."
Other Courses
The Platinum Development Program is not the only course offered by T3.
Michael J. Milani, Director of Business Development at T3 Companies, told Benzinga that there are several alternatives available.
"We have one called the Active Trader course," said Milani. "We have one called the Momentum Trader course, another one called the Swing Trader course, in addition to others."
According to Milani, Lombardo has helped the Platinum Development Program stand apart from other courses at other firms.
"He's been trading since the late '90s," Milani continued. "He's seen every single market cycle, from the tech boom to the Asian crisis to Hurricane Katrina to the housing crisis and everything else."
Related: Will Bank Stocks Continue To Move Lower On Bad News?
And while Lombardo may be the Senior Trader within the Platinum Development Program, Milani said that the majority of Lombardo's money comes from trading -- not from teaching.
"One of the things we wanted to do was put a real product out there for people who are coming here to learn how to trade," said Lombardo. "There are other programs out there that say they can teach you how to trade, but the guys teaching them aren't trading themselves because they don't have the time to. So Lombardo was selected because he's one of the most organized guys I know, one of the most dedicated guys I know. He's always in the office."
Disclosure: At the time of this writing, Louis Bedigian had no position in the equities mentioned in this report.
Posted-In: Michael J. Milani Michael Lombardo Platinum Development ProgramSuccess Stories Tech Personal Finance Trading Ideas Interview Best of Benzinga
View Comments and Join the Discussion!