Top 10 Reasons To Attend The One Spark Festival For Crowdfunding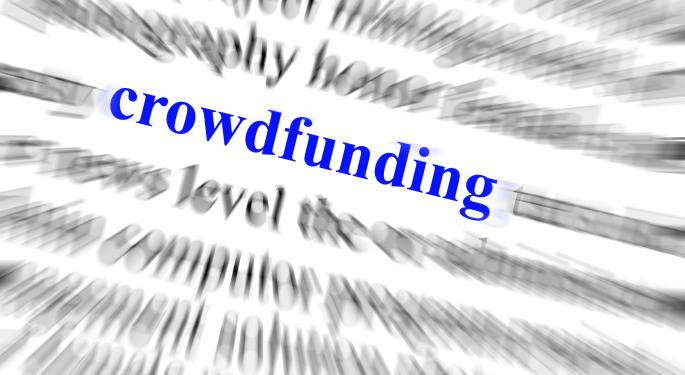 With David Letterman announcing his retirement, and the One Spark Festival for crowdfunding in Jacksonville, Florida in full swing, it seems only appropriate to list the top ten reasons to attend:
1. You are getting in on the ground floor of something great.
This is the second year of One Spark, and the attendance is projected to be over 200,000. That's nearly double the 120,000 last year.
Over 600 "Creators" are here seeking funding. There will be a One Spark Festival in Berlin in mid-September, the first crowdfunding event to be held outside of the United States.
2. Crowdfunding does some great things.
The Dandelion House in Jacksonville is seeking to open a restaurant staffed by those with disabilities. Start Academy is seeking funding for a website for entrepreneurs. There is even a Creator who facilitates betting to fund charities.
See also: Beverage Stocks Are A Better Way To Profit From the Restaurant Group
3. You are helping artists.
There are singers, sculptors, and other Creators with a wide range of offerings.
4. You are helping to restore old buildings.
One group is seeking crowdfunding to turn a church into a recording studio.
5. You can bring about healthier lifestyles.
Many of the Creators feature organic food, all natural ingredients, etc...
6. You will become a better investor.
There is a good chance that crowdfunding will soon be able to offer equity. Facebook (NASDAQ: FB) just paid $2 billion for Oculus, which was crowd funded by Kickstarter for $2.4 million in September 2012. Do the math: there are great returns to be made if equity is offered!
7. You will be rejuvenated.
It's a great vibe: there are hundreds of Creators at their best pitching to thousands of potential financiers. It does not get much better for a financial gathering when there is such a mass meeting of the minds!
8. You will learn a great deal about business.
At One Spark, you will see what a lot of very talented, very intelligent people will be bringing to market. They enjoy talking about their business model, which is a great education for those smart enough to listen.
9. The weather is great.
Sunny, no humidity: gotta love it!
10. There is a lot to do in Jacksonville.
The beaches are close. Within an easy drive are great cities to visit like Charleston, Savannah, Beaufort, and many others.
Posted-In: One Spark FestivalLong Ideas Global Trading Ideas Best of Benzinga
View Comments and Join the Discussion!