For Retail Gains, Go East, Young Investor!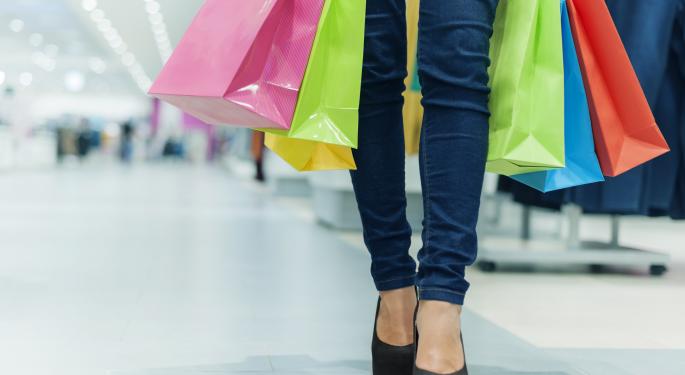 The most recent Fortune magazine has a great article on the collapse of JC Penney (NYSE: JCP). Along these lines, many have been written about the decline of SearsHolding (NASDAQ: SHLD), too.
While Amazon (NASDAQ: AMZN) has certainly done damage, there has been a shift in consumer growth: investors now looking to prosper in retail need to check out opportunities in Asia, especially China.
Successful retailers have noticed.
Much of Wal-Mart's (NYSE: WMT) growth plans are centered on China. Premiere Opportunities Group (OTC: PPBL) just signed a letter of intent to purchase 100% of Avani Holdings LLC. According to Chris Giordano, the Chairman and President of Premiere, there is a "substantial market for the Avani product in South East Asia…"
Chinese Leadership
That same issue of Fortune listed Jack Ma, the Executive Chairman of Alibaba Group, as #16 on the list of "The World's Greatest Leaders."
About Ma, Fortune writes that, "...he has exhorted employees to 'think big' and work for their dreams.'" That certainly worked out well for the shareholders of Alibaba as it has around 100 millions shoppers daily. They spend, too: the revenues of Alibaba top those of Amazon and eBay (NASDAQ: EBAY) combined.
See also: Three Reasons To Be Bullish About The Recent Bearish News From China
Not surprisingly, Alibaba has moved forcefully in the retail industry, recently investing $692 million in a Chinese department store.
What Wal-Mart, Premier Opportunities, and Alibaba realize that Sears and J.C. Penney do not, is that growth in retail will be coming from the Asian, not American, consumer. China already has more purchasing power than the United States. Its growth tops that of Europe's and Japan's combined with America's. In the fashion sector, the Chinese spend more on luxury goods than any other market.
Options For Investors
For investors of all types, there is much to offer in the fashion sector that is looking to prosper in China and other parts of Asia.
Wal-Mart offers is an income play, with a dividend yield of 2.42 percent. Ralph Lauren (NYSE: RL), another fashion brand popular in China, offers a dividend, too.
But for growth, investors should look at promising small caps like Premier Opportunities. Over the next five years, earnings-per-share growth is projected to be half what it was for Ralph Lauren over the previous decade. Coach (NYSE: COH), another label popular in China, has a similarly bearish trend. But for Premier Opportunities, actions speak loudly as it acquires others to beef up its presence in Asia!
Posted-In: Alibaba Group Amazon Avani HoldingsLong Ideas Emerging Markets Small Cap Analysis Markets Trading Ideas Best of Benzinga
View Comments and Join the Discussion!