A Bull Case For Edgewater Technology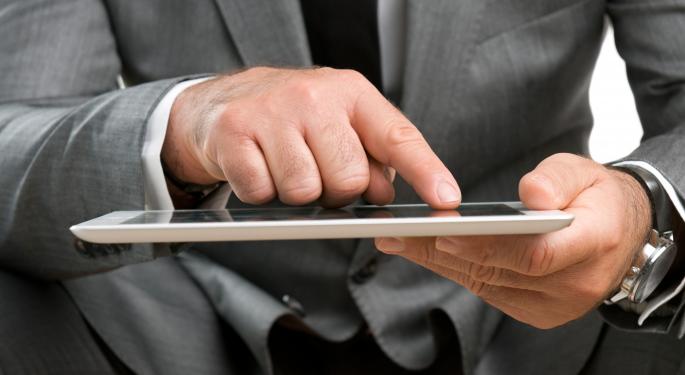 Edgewater Technology Inc. (NASDAQ: EDGW) is a consulting and advisory firm, specializing in custom product-based services.
Its services include business process management, CIO advisory, technology management expertise in M&A, cloud architecture, infrastructure redesign, packaged software solutions, business intelligence solutions and training.
The company has a tangible book value of $5.03, or 74.3 percent of Monday's closing price. Note that the tangible book value does include intellectual property, which Edgewater has been successful selling in the past and would likely have value to a strategic buyer.
If you take the bear case and assume the company could liquidate for just the tangible book value, the most you are risking is roughly 25 percent of your investment. Investors are aware of this level; if you look at a chart of the company, shares bounced right off of the five dollar level before rebounding upward.
Related: Insiders Of This Microcap Send A Strong Buy Signal
In terms of share price appreciation, there are two catalysts that stand out; both relate to the company's lack of debt and recent profitability (fiscal years 2012 and 2013). Cash has grown from ten to twenty million over the past two years, and if income continues to rise (as analysts expect it two) cash will continue to build up.
One action Edgewater could take with this cash is buying back its own stock. The company is currently authorized to buy over ten million dollars of stock (roughly 14 percent of the market cap). A buy-back a very reasonable option, because the price/book is close to one, meaning the company would be taking on little risk.
Another option is for the company to initiate a dividend. Analysts predict 2015 EPS to be $0.49, the 2014 to 2015 EPS growth estimate is 22.5 percent, and the average return of the Russell Microcap Index over the past five years was 27.58 percent. Plugging these numbers into a dividend discount model (assuming half of EPS is paid as a dividend, growth is 22.5 percent, and the discount rate is 27.58 percent), a $4.82 value comes out. Adding this to liquidation value gives a $9.85 price target (note that this is based off of several assumptions).
Looking at smart money, institutions have been adding to their stakes; 5.03 percent last quarter and 9.43 percent this quarter bringing their total ownership to over 60 percent of the company. Insiders currently own 7.2 percent of the company, and just got added incentivization with an additional 71.3 thousand shares granted at the beginning of March.
Shares of Edgewater Technology closed at $6.81 Tuesday, down 2.58 percent for the year.
Posted-In: technology managementLong Ideas News Dividends Small Cap Analysis Tech Trading Ideas Best of Benzinga
View Comments and Join the Discussion!