Important Trading Lessons From Tradespoon Founder Vlad Karpel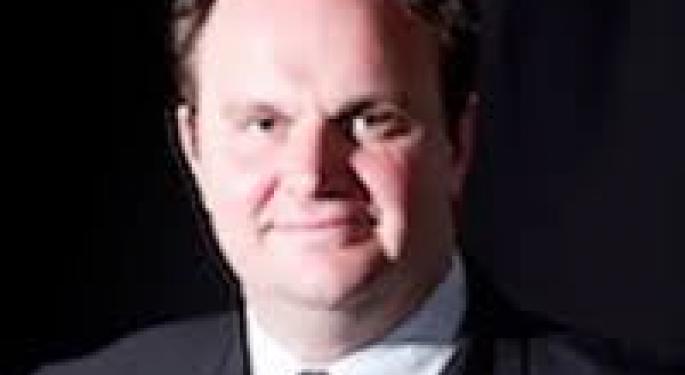 Veteran investor and former OptionsXpress EVP Vlad Karpel recently told Benzinga about the most important lessons he learned early on in his career.
"I think the most important [lesson], especially for people who begin trading, is position sizing -- managing your portfolio properly," Karpel, founder of Tradespoon, told the Benzinga crew this week on PreMarket Prep. "Ultimately you'll be right and you'll be wrong, but you want to make sure that [your position] is sized accordingly where, even if you're wrong, your portfolio does not suffer to a point where you cannot recover from the losses."
Karpel said that investors should not allocate more than two to five percent of their portfolio for each trade.
Related: How Tim Melvin Wins Big By Investing In 'Safe And Cheap' Stocks
"As long as you do that, then you can learn from your mistakes, or you can be wrong and then keep trading your system," he added. "And as long as you have an edge and more than 50 percent probability, you'll be successful."
Common Mistakes
What are some of the common mistakes that Karpel has seen traders make?
"I think it's over allocating and basically the psychology of trading," he said. "You basically want to build a system and try to take emotions out of your trading and always…position your target gains so your gains are higher than your losses."
In addition to misallocation, Karpel said that another common mistake is mismanaging investments that prove to be losers.
Traders Will Swoon For Tradespoon
When investors sign up for a Tradespoon account, they'll begin to receive daily trade recommendations. The company provides proprietary qualitative analysis that shows them the discounted cash flow model. They will also be able to view their earnings consistency for each stock, along with earnings predictions and fundamental data.
"We look at the estimated move -- where the stock is going to be at a certain timeframe," said Karpel. "We give you an explanation of our trade recommendation, whether it's 10 days from now or 60 days from now."
Tradespoon provides its users with information on volatility changes and how they compare with historical volatility data. Users can also take a look at the proprietary score, where 10 (the highest) is bullish and 1 (the lowest) is bearish.
"For each of the trade recommendations we also provide you with stock execution strategies and options execution strategies," Karpel added.
Check out the video below for a recap of Vlad Karpel's guest appearance on Benzinga's #PreMarket Prep show:
Disclosure: At the time of this writing, Louis Bedigian had no position in the equities mentioned in this report.
View Comments and Join the Discussion!
Posted-In: Benzinga optionsXpressLong Ideas Short Ideas Startups Tech Trading Ideas Interview Best of Benzinga