StockPick101's Teenage Founder Aims To Educate Students On Financial Literacy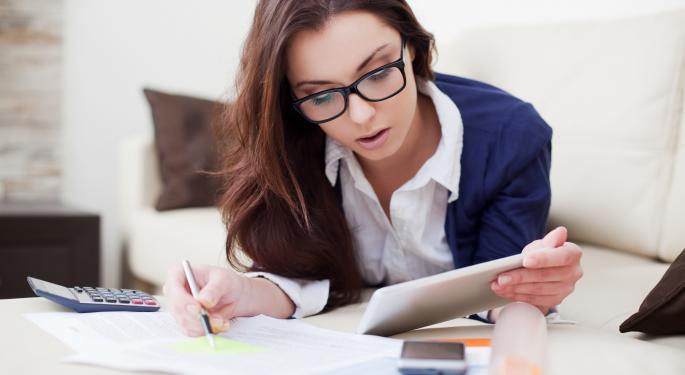 Max Levin isn't an average investor -- or an average teenager.
Instead of spending his days and nights on social media, this 16-year-old entrepreneur is busy running StockPick101.
"[It] is an online forum for the younger generation to get investment tips, looking to different sectors in the market -- basically get a general [analysis] of different companies, stocks and bonds, just the basics," Levin, the site's founder, President and CEO, told Benzinga.
Within two months of launching, StockPick101 gained attention from CNBC, TheStreet and other media outlets. In 2013 he began writing for TheStreet and MainStreet as The Stockpick Whiz Kid.
Not long after, a number of schools asked Levin to speak to their students. This is when he came up with the idea for his latest project, the Financial Literacy Foundation.
"I realized that a lot of the questions were on the basics of money and finance," said Levin, who started investing when he was 11 years old.
Related: Using Social Media To Cash In On Lionsgate And 'The Hunger Games'
Levin looked into a school's curriculum and learned that while financial literacy is in there, it isn't being applied properly.
"They don't have classes," said Levin. "It's not being taught in schools like it should be. Most people say that once they get out of school and are in the real world, that's really when they understand economics and financial literacy, in a sense. I think by understanding financial literacy, you'll get a better understanding of where to put your money, how to invest your money, what to buy.
"It literally involves every aspect of the market. It involves every job no matter if you're a doctor, you work at McDonald's or you own a hedge fund in New York. Everyone needs financial literacy."
Thus, Levin decided to launch the Financial Literacy Foundation, whose mission is to teach financial literacy to a younger generation.
"The kids are active," Levin added. "They're very into it. We're coming to them in a very unique way. Usually you have adults coming to classes and the kids zone out. But I'm 16 -- you have a 16-year-old coming in and talking to them and they're like, 'Who's this kid?' They're very intrigued. They ask a lot of questions."
Levin didn't want to discuss too many personal investments, but he did say that he is long Apple (NASDAQ: AAPL).
"I'm a big fan of Apple," he said. "I think they're monopolizing technology in general. Everybody wants an Apple [product] -- it's a big status symbol. I really think that they're gonna be doing well. I know that they haven't been doing well lately, but I really think they will start producing the earnings that everyone wants them to produce."
Disclosure: At the time of this writing, Louis Bedigian had no position in the equities mentioned in this report.
Posted-In: Financial Literacy FoundationLong Ideas Success Stories Startups Tech Personal Finance Trading Ideas Interview Best of Benzinga
View Comments and Join the Discussion!