3 Reasons Why High Tech, Not Congress, Will Ease Income Inequality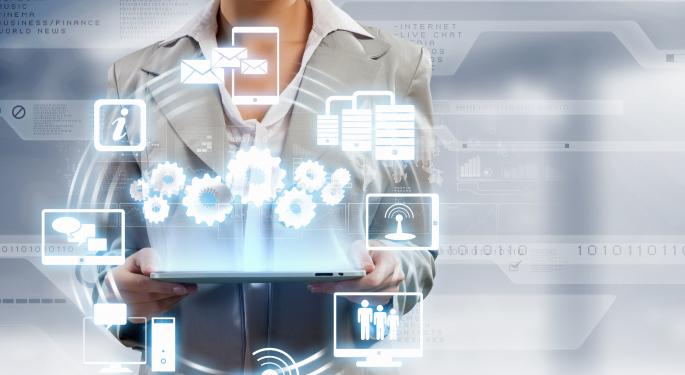 Microsoft (NYSE: MSFT) is hoping that its new video game, Titanfall, will increase the company's earnings. Billionaire investor Carl Icahn now has a $400 million paper profit from his dealings with Apple (NASDAQ: AAPL) that did nothing to improve the firm or make society a better place.
That makes it hard to contend that the high-tech sector has and will do much to ease income inequality. But the record makes it easy to realize. The history of the high-tech sector is in delivering better and cheaper products and services.
As but one example, the computing power in a smartphone now is more than that of all of NASA when a man was put on the moon, according to Paul Otellini, former CEO of Intel. When tech becomes better and cheaper, all benefit, especially those with lower incomes. Advanced technology is not just the monopoly of the upper classes when it falls in price.
This can be seen now with "the cloud" becoming more available, as a current example. Pay Per Cloud, a leading tech firm in applications of cloud computing, now powers the Hispanic Scholarship Fund's outreach efforts with a private cloud solution. Without technology improving so that solutions from "the cloud" are much more accessible, the efforts would have been far less effective in educating worthy and needy students.
Related: 3 Ways To Profit From Incompetent CEOs
These better, cheaper high-tech products empower the poor.
An excellent example of this is how mobile phones are leading to more economic growth in Africa. An article in The Wall Street Journal reported how cell phones have allowed for banking services to spread. Only 20 percent of families in Africa have bank accounts, according to the Africa Development Bank. Cell phones are now allowing for more to save and borrow with banks, which is vital for an economy to develop. The cheaper the cell phones in Africa and in other areas around the world, the more consumers will be able to improve their economic situation with banking services.
At the macro level, high technology eases income inequality through the strength of an economy.
Monetary and fiscal policy aims to rectify income equality through weakness. Trillions has been spent by the United States in deficit spending and quantities easing by the Federal Reserve to increase jobs and expand the economy. That monetary policy has resulted in the weakest recovery ever from a recession. Fiscal policy to redistribute wealth through greater taxation would be a short term fix, at best. This monetary and fiscal policy has failed, as evinced by Obama claiming that income inequality is the most important issue of America today.
In addition, higher taxes and more deficit spending is hardly dealing with an issue out of strength.
The only meaningful long-term solution for reducing income inequality is through empowering those with lower incomes to be more productive. That will result in greater income that bridges the wealth gap. The only way to do that is with advances that bring the best that high tech has to offer to all at every income level.
That will come from companies such as Apple, Microsoft, Pay Per Cloud, and Intel -- not Congress raising taxes and increasing deficit spending.
Fortunately, it is happening across the world. The cloud, open source information, 3D printing for the masses and improving cell phones that allow for access to financial services are just a few of the ways that high technology is working to ease income inequality. This also improves the earnings for companies such as Apple, Intel, and Microsoft as high-tech goods and services have a much larger revenue base.
Posted-In: Long Ideas Politics Global Economics Federal Reserve Tech Media Trading Ideas Best of Benzinga
View Comments and Join the Discussion!