Exclusive: Core Molding Technologies CEO On Demand, Weather And What's Ahead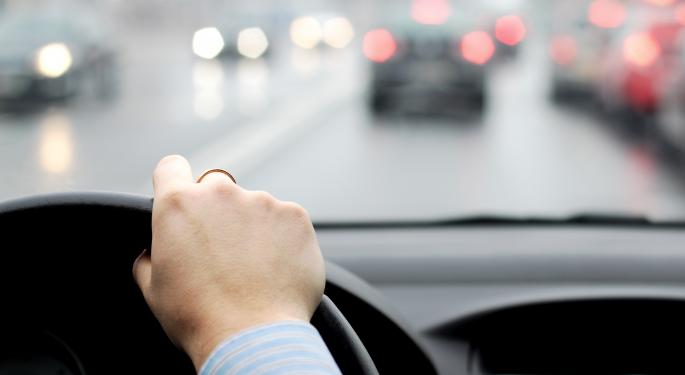 In an exclusive interview with Benzinga, Kevin Barnett, President and CEO of Core Molding Technologies (NYSE: CMT), discussed industry consolidation, demand drivers, and the recent wave of cold weather.
Core Molding manufactures sheet molding compound and molds fiberglass reinforced plastics, primarily for medium and heavy duty trucks. The company has been a big winner over the past year, with shares up more than 92 percent.
Industry Consolidation
"I have been in this industry since 1997," Barnett began, "and I would say there was a reasonable consolidation back in the mid to late 90s… and I guess that's what resolved into the four major players now."
Barnett uses Cambridge Industries as an example. The company ran into problems with debt,  and with some of the companies it acquired; with an end result of it eventually being taken over.
"The acquisitions that we did were more strategic based and that's where we would continue to look at things," he said. "I think where it makes sense for us and other companies is to continue to look at the opportunities to diversify process, customer base, essentially geographies – not just consolidation state."
Demand
With 80 percent of business coming from medium and heavy duty vehicles, demand is closely related to the economy. Barnett notes that trucks are a "fairly large purchase, so certainly the interest rate environment has some effect on the large capital item."
Related: Another Round of Recalls For Toyota
Vehicle age is another demand catalyst. The average age is currently six or seven years, which is pretty high.
Institutions are bullish on the Core Molding, adding 16.29 percent to their stakes this quarter. On top of these demand drivers, Barnett pointed out new business and a strong balance sheet as reasons institutions may be adding to their positions.
Weather
Several auto companies have blamed disappointing sales on the 2014 polar vortex. But Barnett explained why the frigid weather has less of an effect on Core Molding.
"I think the average shopper going out to buy a heavy duty trucks are probably a little different than consumers going out to buy an automotive vehicle," he said. "We do a little bit of automotive today but not much, and the other thing is that OEs are typically still going to be running their factories. They can schedule their production and try to level that the best they can, so I don't think there's any real impact."
Looking Forward
"I think our markets are in pretty good position now," Barnett concluded. "Some of our customers indicated things look reasonably good for next year or so in the markets we're in. So we are happy to see that market demand will continue to be strong for the next year."
Sales have been on the rise for the past three years and are up 95.2 percent since 2009; earnings jumped from one to eight million. Core Molding Technologies is expected to announce the results of its fourth quarter at the end of March.
Shares closed Wednesday up 3.07 percent to $13.45.
Posted-In: Kevin BarnettLong Ideas News Short Ideas Small Cap Analysis Economics Trading Ideas Interview Best of Benzinga
View Comments and Join the Discussion!