Will Green Mountain 'Revert to the Mean' After Its Coca-Cola Deal?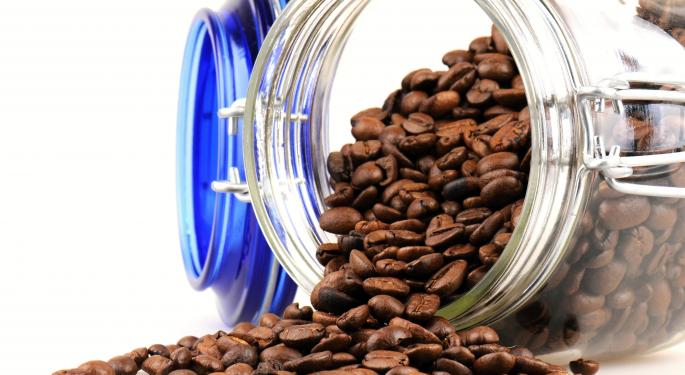 Few were expecting Green Mountain Coffee Roasters (NASDAQ: GMCR) to come back against Starbucks (NASDAQ: SBUX).
That is why the stock is up more than 80 percent for the last quarter, with almost half of that coming in the last week of market action. News of its recent deal with Coca-Cola (NYSE: KO) more than made up for the damage done to Green Mountain from Starbucks starting its own one-cup brewer.
For investors, there are several ways to play the Green Mountain surge in trading.
While I have never had a cup of coffee in my life, I know there is more out there than just Starbucks. Living in Seattle not that long ago, I quickly realized there is an obviously strong worship of Fonte Coffee (the lines are a pretty good indicator). Its premium coffees and teas have a devout following from the pale, flannel-clad locals waiting patiently for a beverage.
That is also true for Green Mountain Coffee (lots of flannel and pale faces in Vermont, too: go figure). If the loyalty to Green Mountain is as strong as it is to Fonte Coffee, then the recent stock gains could be maintained.
Checking out the financials, Green Mountain Coffee Roasters could be vulnerable to a reversal, however, according to data from Macroaxis.
Related: 3 Reasons to be Bullish About Peabody Energy
The relative strength index is over 84. At 60, a stock is considered to be overvalued. The relative strength index rating for Coca-Cola is 38.92. For Starbucks, it is 50.32.
Finviz reports there is a short float of more than 30 percent for Green Mountain Coffee Roasters. A short float of five percent is considered to be troubling for a stock. There is a short float of just 0.93 percent for Starbucks. The short float for Coca-Cola is just over one percent.
Green Mountain Coffee Roasters could easily "revert to the mean." That is when the share price jumps due to an event, but then returns to its previous level (or "the mean").
While the deal with Coca-Cola is important, the stock price could quickly decline again for Green Mountain. The price-to-earnings growth ratio for Green Mountain Coffee Roasters is 2.27. It should be considered fairly valued.
The indicators from Marcoaxis and Finviz certainly point to that outcome, especially with the high short float and the towering relative strength index.
Posted-In: Long Ideas News Short Ideas Small Cap Analysis Technicals Restaurants Trading Ideas General Best of Benzinga
View Comments and Join the Discussion!