A Happy Meal for Adults: McDonald's Hands Out Bag of Cash at Drive Thru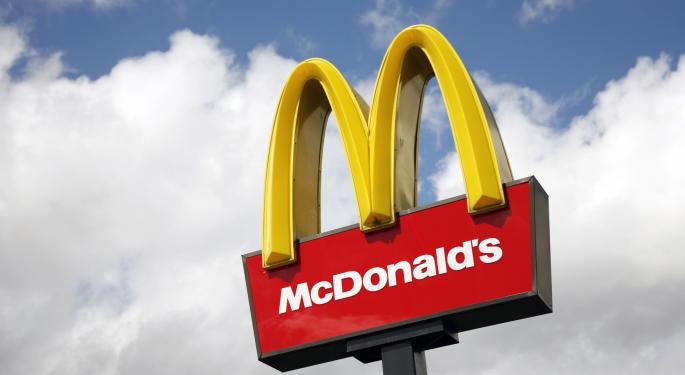 A McDonald's (NYSE: MCD) in Hermitage, Tennessee recently gave a couple the ultimate "happy meal" -- a bag containing thousands of dollars in cash at the drive-thru window. McDonald's shareholders don't have to worry: it wasn't a new promotion in the hyper-competitive fast-food business.
It was simply an accident. A McDonald's employee accidentally handed Stacye and Greg Terry a bag containing cash to be deposited at the bank, Nashville's NewsChannel5 reported. The employee realizing his mistake followed the couple home and retrieved the cash.
This isn't the first time that a major fast-food outlet has handed customers a bag of cash. In July, four friends were handed $3,600 at a Taco Bell drive thru in Holland, Michigan. The four returned the cash.
These incidents show how profitable fast food is and the kind of cash that companies like McDonald's, Chipotle Mexican Grill (NYSE: CMG) and Yum Brands (NYSE: YUM), owner of Taco Bell and Kentucky Fried Chicken, rake in every day. Chipotle's TTM revenue, for example, has almost doubled since 2010, rising from $1.741 billion in September 2010 to $3.07 billion in September 2013. McDonald's TTM revenue in the same period increased by $5.62 billion and Yum Brands' revenue increased by nearly $2 billion.
Despite being mired in the worst economic crisis since the Great Depression, the morale of the story is remains that fast food restaurants still generate a ton of cash for franchisees and investors.
Posted-In: Long Ideas News Topics Restaurants Trading Ideas General
View Comments and Join the Discussion!