3 Reasons Every Family Office Should Own Shares of Total SA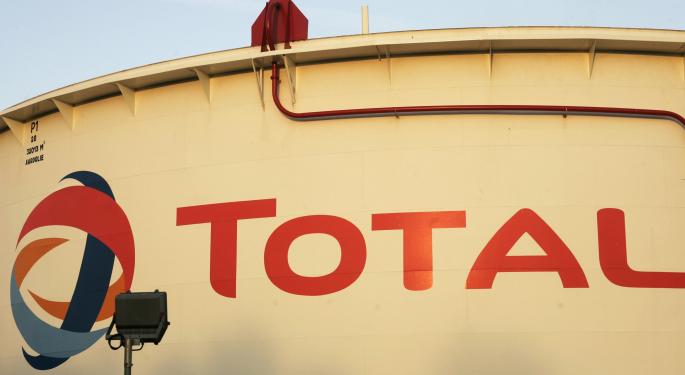 Total SA (NYSE: TOT) is a French oil and natural gas company with an aggressive posture in expanding its presence in countries that are rich in natural resources, but lacking in other areas.
A Forbes interview with its chief executive officer, Christophe de Margerie, described him as "an ambassador to some of the world's toughest regimes." For that, and for other compelling factors, Total SA is appealing for family office investing.
Family offices are entities established to protect the wealth, produce current income, and beat the market returns for affluent families.
Total SA performs admirably in meeting all of those objectives, and going beyond. At present, the average dividend yield for a member of the Standard & Poor's 500 Index is around 1.9 percent. For Total SA, it is 4.51 percent. That easily tops the yields for others in the sector, such as Exxon Mobil (NYSE: XOM), Occidental Petroleum (NYSE: OXY) and Chevron (NYSE: CVX).
Growth should come from Total's aggressiveness.
The title for the Forbes interview was "High Friends In Low Places." While other major oil companies such as Royal Dutch Shell (RDS-A) and Occidental Petroleum are selling assets in the Middle East and Africa, Total SA is doing business in more than 130 nations. The Middle East and Africa, the regions that Occidental Petroleum, Royal Dutch Shell and others are leaving, is home to more than half of Total's 11.3 billion reserves.
In addition to growth for the shareholders of Total SA, that also increases value.
Related: 3 Reasons to Buy Suncor Energy
Operations like those create higher margins. That is nature of any asset class that is less than prime. The counterparties are paid more to participate to compensate for the higher risk. As a result, Total SA earns more: its gross margin is 36.10 percent. The gross margin for Exxon Mobil is 29.60 percent, by contrast. And the industry average is 27.20 percent.
Even with riskier operations, few are betting the share price of Total SA will fall, even though it is near its 52-week peak as the short float is just 0.28 percent. Chevron, Exxon Mobil and Occidental Petroleum all have higher short floats.
Up nearly 20 percent for 2013, Total SA is now trading around $59.20 a share. The mean analyst target price over the next year of market action is $62.75. For the long term, Total SA should meet the investing goals of any family office.
View Comments and Join the Discussion!
Posted-In: Long Ideas News Dividends Dividends Emerging Markets Eurozone Commodities Events