3 Reasons Every Family Office Should Invest in Iron Mountain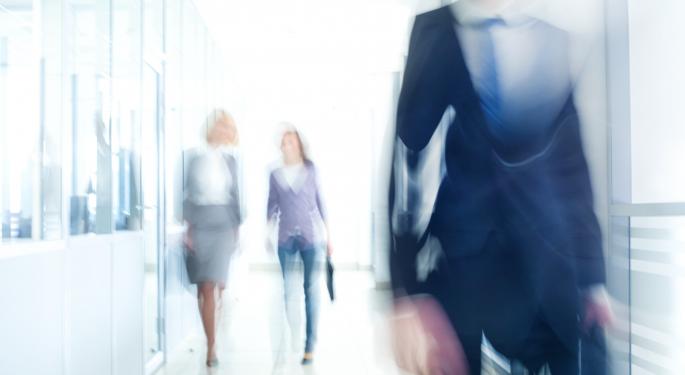 The first thing learned in freshman civics is that it is the nature of a bureaucracy to expand. That means more paperwork for the private sector to do in order to be in compliance with the various rules and regulations of government entities at every level. For family offices looking to invest, that means there is a bullish future for Iron Mountain (NYSE: IRM), which is a data storage company.
Iron Mountain meets the three objectives of every family office in investing the funds of a wealthy family: protecting assets, generating current income and beating the market for the future.
In terms of current income, Iron Mountain excels and will most likely improve. The current dividend yield for Iron Mountain is 3.80 percent. That is about twice the average dividend of around 1.9 percent for a member of the S&P's 500 Index.
The dividend yield for Iron Mountain should get even better as the company is seeking to switch over to being a real estate investment trust. Should that transpire, which looks likely, more of the income must be paid out in dividends to the shareholders in order to receive preferential tax considerations.
Related: 3 Small Caps Every Family Office Should Own
As a result, the flow of dividend income will increase for the family office that owns shares of Iron Mountain. Earnings should also increase from the recent acquisition of Cornerstone Records. Cornerstone Records is expected to increase both rental revenues and the cash flow of Iron Mountain.
Becoming a real estate investment trust is also expected to increase the share price of Iron Mountain, due to the benefits of that business structure.
That will help to beat the market returns for a family office asset manager. But the increasing business that should be coming to Iron Mountain from pipelines around the world will be even more rewarding. As a current example, a tiny crack in pipelines for the massive Kashagan oil field of Royal Dutch Shell (NYSE: RDS-A) in Kazakhstan could cripple output. This is exactly where Iron Mountain is so needed with its pipeline records management capabilities.
Royal Dutch Shell is hardly the only recent example of an oil and natural gas company suffering from pipeline woes.
Earlier in 2013, Exxon Mobil (NYSE: XOM) had a pipeline rupture in Arkansas. Thousands of barrels of oil were spilled into the town of Mayflower. There were no casualties, but homes in the area had to be evacuated. Incidents like that increase the legal liabilities for companies such as Exxon Mobil and Royal Dutch Shell.
Pipeline networks are only going to increase around the world, which means more needs for the products and services of Iron Mountain. The increasing global demand for energy will have to be met by fossil fuels, primarily oil and natural gas. That means a greatly expanding network of pipelines, especially in emerging market nations. All of the operators will need the records management services of Iron Mountain.
This was recognized by Robert W. Baird, an investment research firm, which raised its rating for Iron Mountain from "Neutral" to "Outperform" in mid-October. Up more than 9 percent for the last month of market action, Iron Mountain has proven that confidence to be well-placed.
Now trading around $28.40 a share, the mean analyst target rating for Iron Mountain over the next year is $33.51. Combined with the healthy dividend, that could equal a very robust total return for a family office or other investors looking for long term rewards from purchasing the shares of Iron Mountain.
Posted-In: Long Ideas News Dividends Dividends Emerging Markets Commodities Events Markets Best of Benzinga
View Comments and Join the Discussion!