3 Reasons Every Family Office Should Own JP Morgan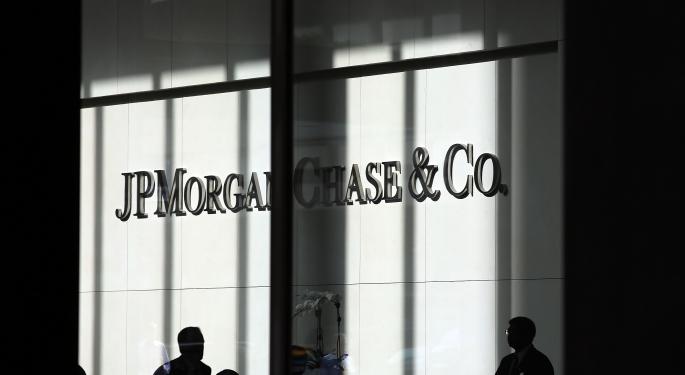 It might seem odd to write positively about a publicly-traded company after it just reached a $13 billion settlement with the federal government, for misdeeds that resulted in a loss for its most recent quarterly earnings.
It would seem even stranger that its share price jumps after such news. But JP Morgan Chase & Co (NYSE: JPM) is doing very well, thank you, despite its very costly legal woes. There are reasons legendary investor Warren Buffett has invested so heavily in financial services firms such as Wells Fargo (NYSE: WFC),  U.S. Bancorp
 (NYSE: USB), Goldman Sachs (NYSE: GS), General Electric (NYSE: GE) and Bank of America (NYSE: BAC): all apply as to why a family office should own shares of JP Morgan.
Family offices are entities established to invest the assets of wealthy families to preserve holdings, generate current income and produce yields that beat the market into the future.
The policies of the Federal Reserve are ensuring that happens for the financial services sector. Low interest rates, a product of quantitative easing programs from the Federal Reserve, have virtually guaranteed massive profits for Wall Street. In addition, the Federal Reserve has been paying par for securities worth far, far less on the open market to help rescue the American banking sector and recapitalise the global financial system.
It would have been impossible for JP Morgan, Goldman Sachs, Wells Fargo, General Electric, Bank of America and others not to do well with the trillions of dollars in assistance from the American taxpayer. JP Morgan has certainly prospered under the new regime, up more than 34 percent for 2013. Since the news of the settlement, JP Morgan has jumped more than nine percent for the last month of market action.
That rise is due to Wall Street abhoring uncertainty: JP Morgan shareholders have been rewarded for the company moving forward with legal authorities to resolve the situation; which was detailed in an excellent Benzinga article last month.
Having the policies of the Federal Reserve helping, it is thus a major factor for family offices to invest in JP Morgan.
Another reason for a family office to buy into JP Morgan is it shares its largess with those who own the stock. At present, the average dividend yield for a member of the Standard & Poor's 500 Index is around 1.9 percent. For JP Morgan, the dividend yield is 2.64 percent. The payout ratio is modest so the dividend should be raised, especially if the legal problems end soon.
The third and most important reason for a family office to invest in JP Morgan is that the United States government and others around the world have committed trillions to the global banking system. That proves to investors that whatever is needed will be done to protect the vitality of banks and other financial services firms.
As proven since the start of the Great Recession, that is a guarantee worth trillions. It will not be going away in the future, so family offices can gain from its benefits for the long term.
Posted-In: financial services financial services sectorLong Ideas Dividends Economics Federal Reserve Media Trading Ideas Best of Benzinga
View Comments and Join the Discussion!