Will Unilever Help You Retire in Style?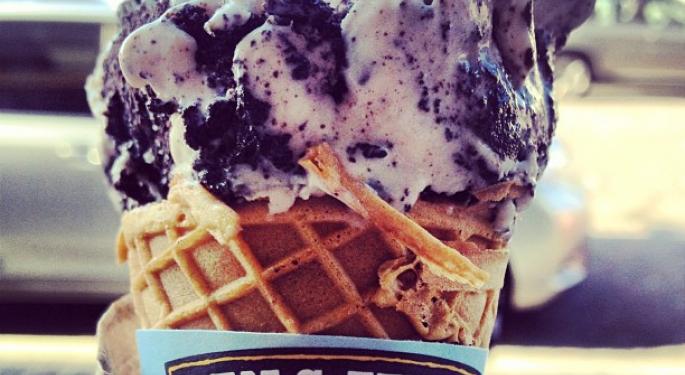 Even during The Great Recession, economic growth in emerging markets still rose.
That trend will continue, as the United States, Europe and Japan all have intractable problems that will stultify any significant positive economic performance for a long, long time. Investors should look to companies that are well-positioned to profit from emerging market expansion to provide for retirement income and other needs. Unilever (NYSE: UL) is one such stock that could help you retire in style.
Unilever is a British consumer products conglomerate.
It derives much of its revenues from emerging market sales. The company has a host of well-known brands such as Dove, Rama and Ben & Jerry's, among many others. On any given day, two billion people around the world use Unilever brands.
Having a recognizable name is very important in emerging market nations. There is a huge emphasis, due to safety concerns, on goods and services that are known for delivering adequate quality for the money. These are known as the "forces for stability" in a society, according to Guy Sorman, a French intellectual and contributing editor of City Journal.
Related: Will Wal-Mart Pay for Your Retirement?
There is no doubt that Unilever in one of the "forces for stability" for consumers in markets around the world.
That is a huge competitive advantage for Unilever and others in the consumer goods sector such as Coca-Cola (NYSE: KO) and McDonald's (NYSE: MCD). No matter where on the planet, customers know what a product from McDonald's or Coca-Cola will taste like and that it will be safe to consume. It is the same with Unilever.
For investors, however, Unilever has not kept up with the bull market.
That makes for a buying opportunity. The profit margin for Unilever is 18.10 percent. The return-on-equity is 65.00 percent. The share price eventually will catch up to financials like those compelling figures.
Until that happens, investors are paid a dividend of nearly 3.70 percent. That increases the total return for its shareholders. There is plenty of cash flow to increase the dividend, too. The growth in consumer spending around the world will deliver the rest that should provide for an enjoyable retirement lifestyle for long-term investors in Unilever.
Posted-In: Long Ideas News Dividends Dividends Emerging Markets Eurozone Global Economics Best of Benzinga
View Comments and Join the Discussion!