Coal Rally Lifts a Forgotten International ETF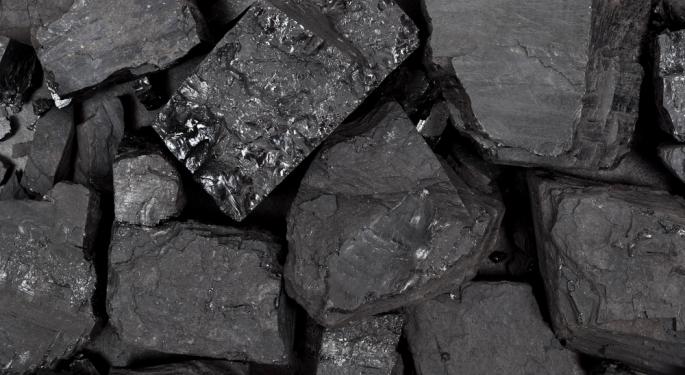 With each passing day, the rally in coal stocks appears to be gaining legitimacy.
Over the past five days, the Market Vectors Coal ETF (NYSE: KOL) has surged 9.3 percent, including a Tuesday gain that stands at about one percent at this writing. Making KOL's move all the more impressive is that the S&P 500 is in the midst of a four-day losing streak.
There have been legitimate catalysts for KOL's bounce, namely some decent Chinese economic data points that were published. That and a report from Moody's Investor's Service for which a loose translation would be "the environment for coal stocks still is not great, but it probably will not get much worse."
Broadly speaking, materials/mining ETFs have delivered impressive performances in recent weeks and some new ETFs have been getting in on the act.
Related: If Mining is Legitimate, Don't Forget These ETFs.
One new fund that has gotten a lift from the coal bounce is the Global X Central Asia & Mongolia Index ETF (NYSE: AZIA). Mongolia and countries ending in "-stan" are not the first destinations emerging and frontier markets investors usually think of, but with coal stocks rallying, that view should be readjusted. Particularly when it comes to Mongolia, one of the largest coal-producing countries in the world.
AZIA's surprise is that Mongolia is only about 5.5 percent of the ETF's weight. The U.K. and Canada combine for nearly half the new ETF's weight because AZIA's underlying index "is comprised of companies that are domiciled in, principally traded in or whose revenues are primarily from Mongolia, Kazakhstan, Kyrgyzstan, Tajikistan, Turkmenistan, and Uzbekistan," according to Global X.
AZIA has also become more diverse since its April debut. When the ETF first came to market, materials and energy names combined for about 80 percent of the ETF's weight. That weight has been trimmed to about 63 percent.
Although Mongolia is not AZIA's largest country weight, perception is often reality with ETFs. The perception with AZIA, and it is also the reality, is that this is the closest thing, at least for now, that investors have to a Mongolia ETF. And that is good news for the ETF when coal equities are soaring. AZIA's 8.8 percent gain in the past five days affirms as much.
It should not be forgotten that among Kazakhstan's abundance of natural resources is coal. Lots of it. The country produced over 116 million metric tons of coal last year. Kazakhstan is over 23 percent of AZIA's weight.
Earlier this month, Standard & Poor's raised its long-term credit rating on Zhaikmunai to B+ from B. The Kazakh energy firm is a top-10 holding in AZIA.
Speaking of ratings, just a few weeks after AZIA debuted, S&P lowered its ratings outlook on Mongolia to Negative from Stable while affirming the central Asian country's BB- long-term and B- short-term sovereign credit ratings. Those are both junk ratings.
The slumping mining sector was one reason for the downgrade, but the country is taking a pro-active to facilitating economic growth in other areas of the economy. Mongolia's central bank has lowered interest rates three times this year. Mongolia's GDP grew 11.3 percent in the first half of this year, but that was down from an annual pace of 12.4 percent last year, according to Bloomberg.
Posted-In: Long Ideas News Sector ETFs Short Ideas Emerging Markets New ETFs Emerging Market ETFs Commodities Best of Benzinga
View Comments and Join the Discussion!