Facebook: A Sleeping Giant (FB)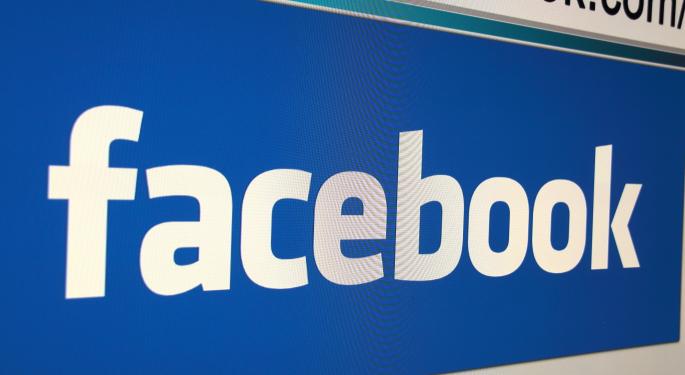 On its way to becoming the second largest website in the world, Facebook (NASDAQ: FB) changed the way that people view their social lives. A culture of "sharing" has been given a platform to share everything; often times far too much.
Social "Monetization" for the Social Media Giant:
For investors, the stock has been a rollercoaster ride since it's IPO in May 2012 around $35, only to see it come crashing down around $17.55. Currently, shares sit around $24.88.
Investors, analysts and the financial media have been very critical of the advertising model for Facebook always pressing for something more. The big talk has been about the mobile strategy and how to enter/monetize that space.
See: Facebook to Face Disguntled Investors at its First Ever Shareholder Meeting
But, there may be a diamond in the rough that has been on the hush since last summer. With the purchase of mobile gifting app one billion users by making it easier than ever to send a gift to a friend or loved one on any special occasion. And this time, Facebook nailed it.
Without Facebook, the mobile device and social media landscapes would be vastly different. Five years from now, we could be saying the same thing about gift giving. Having famously struggled for years to effectively monetize its huge user base, Facebook began to explore the possibility of allowing its members to easily send each other gifts that they purchase through the site.
Already the king of all social media, the company is not trying to take on retailers, or court casual shoppers. Google (NASDAQ: GOOG) and Amazon (NASDAQ: AMZN) have that covered. Instead, the social media giant merely aims to assist users in following through with transactions they had already planned to make and making it easier than ever to send a gift. If Facebook is considered our "social" profile, then gift giving seems like a perfect vertical for the company to make a play at earning a lot of money.
How it works:
When a friend's birthday/anniversary/baby shower/wedding is coming up, Facebook gently reminds users that they have the option to send that person a gift.
This notice is simple, clear and does not annoy or bombard users like a traditional promotional scheme. Users can click the "Learn More" link for more information or the "Close" button to send it away. It's that simple.
Rather than search the web, find an address, go out and get a card, etc.; just scope out the Facebook Marketplace of gifts, pick an eCard and send! This process can take less than seven clicks.
The best part? An address is not needed. After the selection process is complete, Facebook alerts the recipient. The recipient will then be asked to provide his or her shipping address to Facebook (if it is a physical item; digital gifts do not require this step). If the recipient does not like the gift, he or she may exchange it for an item of equal value or simply adjust the color, size or flavor (if applicable).
Facebook has not revealed how much money it is making from this venture, but the potential is enormous. According to TechCrunch, the social network could earn anywhere from $127 million to $1 billion annually in the U.S. alone. Once the service begins to take off, the profits could be even higher.
Given the relative newness of Facebook Gifts, there isn't a ton of market history to look at. That said, there was a 15 percent increase in what the company calls "Payments and Other Fees," which is where Facebook Gifts is accounted for. That figure includes some other items, but that 15 percent represents a solid $27 million.
What Makes this so Special:
When it comes to eCommerce websites, simple wins. And Facebook has just made buying someone a gift seamless by removing a few barriers to entry.
Not just any site could pull this off either; Facebook's distribution is what makes this possible. Unmatched by any other website by a wide margin, this could make a great opportunity to buy a beaten down stock.
Posted-In: Facebook GiftsLong Ideas Topics Success Stories Movers Trading Ideas General Best of Benzinga
View Comments and Join the Discussion!