Whitney Tilson: Car Rental Prices Will Continue to Rise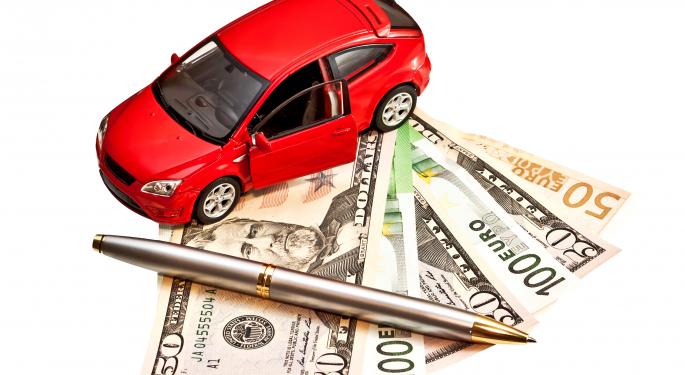 Expect big changes from Hertz (NYSE: HTZ), Avis (NASDAQ: CAR), Enterprise and the entire industry over the next 10 years.
Whitney Tilson, the founder and Managing Partner of Kase Capital, believes that the U.S. car rental segment will begin to resemble the railroad industry's transformation over the last 10 years.
"Meaning very capital-intensive businesses characterized by cutthroat competition, very low returns on capital, poor balance sheets, etc.," Tilson told Benzinga. "And then the railroad industry consolidated into a few big players and they all got smart and started behaving like an oligopoly and just started raising prices. They started operating a lot smarter as an oligopoly and the railroads -- just go look at the major railroad stocks, including Burlington Northern, which is now obviously owned by Berkshire (NYSE: BRK-A), and these stocks have just had incredible runs over the last 10 years."
Tilson, who recently invested in Hertz and Avis, said that the same thing is already happening to the auto rental business.
"More than 90 percent of the auto rental business [and] more than 98 percent of the airport auto rental business in this country is now controlled by three companies -- Hertz, Avis and Enterprise," he said. "They're already taking prices up. Last quarter Hertz and Avis took pricing up about four to five percent year-over-year. When you're talking about fairly low-margin businesses, when you can jack prices up by that amount, it has very leveraged benefits to the bottom line."
Tilson said that he does not expect the price increase to be a one-time deal.
"I don't expect them to raise their prices five percent a year for many years in a row," he added. "But I think there is a lot of room for them to take pricing up over time. That's sort of the core of the investment thesis for both of them. They're both trading at 12 to 13 times earnings, so they're not very expensive, so I think you sort of get a free call option on them being able to raise prices for many years to come."
The Threat of New Competitors
While some price hikes can pave the way for new competition, Tilson is not worried about that happening within the car rental space.
"There's Zipcar, which came out with somewhat of a different model," he said. "Avis just bought Zipcar. Hertz is introducing the same kind of Zipcar service where you can go and just rent one of their cars for a couple of hours. But that doesn't really threaten the industry. That's an opportunity for them to grow the industry, and Avis now owns Zipcar.
"The real question would be to say: 'Well, everybody knows there's not going to be any new, major railroads just because of the nature of the land and building a track. It's not gonna happen. There's zero chance of any major new entrants into the North American railroad industry. But auto rental isn't railroads -- it sort of looks more like airlines."
That said, Tilson noted that every time the airline industry hits a good patch, "A bunch of new startup airlines come in and ruin it for everybody."
"So why isn't that gonna happen with the car rental industry?" he questioned.
"First of all, I'll simply point to history: how many new airlines have started in the last 20 years? The answer is dozens. How many new auto rental companies have been started in the last 20 years -- you know, major ones? The answer is zero. I think that says something right there.
"Why is that? Well, partly because billionaires can get very stupid about starting airlines. There's something cool about starting up an airline. There is absolutely nothing cool -- investors and billionaires don't get excited about starting a car rental company."
Believe it or not, it may actually be cheaper and easier to start an airline.
"If someone gave us a few hundred million dollars, you and I could start an airline," said Tilson. "We could go lease a couple gates at JFK, San Francisco and Los Angeles, and we could get 100 percent financing on a few airplanes and literally we could start an airline for a few hundred million dollars just serving a few routes 'cause there a few high-volume routes that you can come in and start making money on day one."
Ambitious entrepreneurs could not do that with an auto rental business.
"We can't just go buy a bunch of cars and lease some space in a car rental garage at three airports and think we have a business," said Tilson. "It would require the investment of billions of dollars and it would take years to set up enough of a network to where we could really have a business that could compete with Hertz, Avis and Enterprise.
"So my view is that -- I'm not claiming that the barriers to entry are the same as they are in the railroad business, but I would argue that they are closer to the railroad business than they are to the airline business."
Tilson also pointed out that, in addition to the dozens of airlines that were started over the last 20 years, a significant portion are still operating.
"The airline business is still much more competitive with far more players," he said. "Imagine if there were only three airlines in the United States that controlled 90 percent of all traffic. The auto rental business, I think, is structurally much better than the airline business. So I'm pretty excited about it over the next few years."
Louis Bedigian is the Senior Tech Analyst and Features Writer of Benzinga. You can reach him at 248-636-1322 or louis(at)benzingapro(dot)com. Follow him @LouisBedigianBZ
Posted-In: avis Berkshire HathawayLong Ideas News Hedge Funds Success Stories Trading Ideas General Best of Benzinga
View Comments and Join the Discussion!