Is Ron Johnson the Next CEO to Go?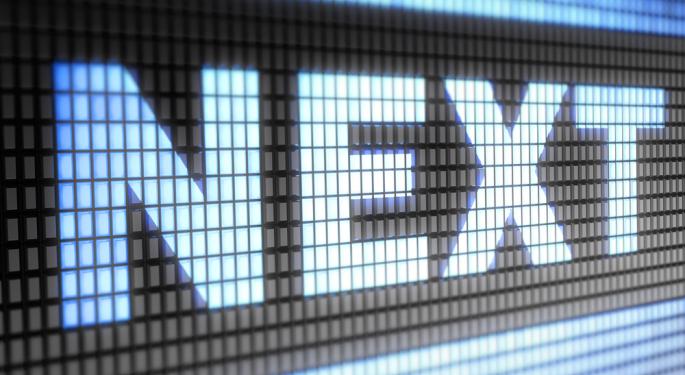 On Thursday, Groupon (NASDAQ: GRPN) fired its co-founder and CEO Andrew Mason. The young executive had been on the hot seat over the last year as shares of Groupon have fallen 74 percent over the last 52-weeks.
In a humorous and self-deprecating letter to Groupon's employees, Mason wrote "I was fired today. If you're wondering why ... you haven't been paying attention. From controversial metrics in our S1 to our material weakness to two quarters of missing our own expectations and a stock price that's hovering around one quarter of our listing price, the events of the last year and a half speak for themselves. As CEO, I am accountable."
In January, Mason made Benzinga's list of the "Most Controversial CEOs in America." Amazingly, out of the eight CEOs that Benzinga featured on January 23, two of them have already been ousted - first Chesapeake Energy's Aubrey McLendon stepped down amid a series of scandals over the years that highlighted his penchant for self-dealing. Now, Andrew Mason is out at Groupon. Who will be next?
The most likely candidate to lose their CEO job in the coming months may be J.C. Penney's (NYSE: JCP) Ron Johnson. In all fairness, the former Apple (NASDAQ: AAPL) executive has only had the top job at J.C. Penney since November 2011, but his time may be running out.
A Forbes article titled "The Clock is Ticking on Ron Johnson's J.C. Penney Debacle" says it all. Reuters also reported that Johnson probably only has six months to meaningfully improve J.C. Penney's business before the board and investors push him out.
If Johnson cannot prove his ideas by the key "back-to-school" selling season in August, he will likely be dismissed according to analysts. The most recent catalyst that has brought both the stock and CEO into harsh limelight was the retailer's Q4 financial results. In sum, they were an epic disaster.
When Johnson joined J.C. Penney, he brought with him a risky and controversial plan to re-invent the retailer. Johnson scrapped most of the company's sales and promotions in favor of everyday pricing. J.C. Penney also rolled out a plan for in-store boutiques and altered its marketing strategy. Thus far, however, the moves have resulted in little else besides big losses and plunging sales. In fact, the CEO was forced to do an about face at the end of January, when the company announced that it would be bringing back more sales and promotions.
J.C. Penney reported its fiscal fourth quarter earnings results on February 27, sending the stock down sharply as investors digested a $552 million loss. On an adjusted basis, the company lost $427 million in Q4, or $1.95 per share, versus earnings of $45 million or $0.21 per share, in last year's corresponding period. This compared to Wall Street analysts' consensus estimates calling for a loss of $0.18.
Same store sales fell a massive 31.7 percent in the quarter and internet sales were down 34.4 percent. Sales trends at the retailer were also an unmitigated disaster. Net fourth-quarter sales were $3.884 billion versus $5.425 billion last year. This also missed Wall Street consensus estimates of $4.08 billion.
The stock has now fallen 58 percent over the last year, and investors are already wearying of Johnson's leadership. Roughly 40 percent of J.C. Penney is controlled by Bill Ackman's hedge fund Pershing Square Capital Management and Vornado Realty Trust (NYSE: VLO). Pershing Square owns 39 million shares and Vornado owns 18.6 million shares in the company.
So far, Ackman has publicly backed Johnson's plans and stressed that the turnaround will take years. As long as the CEO has Ackman in his corner, he may be able to hold onto his job, but recent comments suggest that the activist investors' patience is not unlimited. At a recent investment conference he said of the J.C. Penney's strategy, "if it doesn't work, the company will stop, take a breath and figure out what to do next."
For Ron Johnson and J.C. Penney, the business needs to "work" and soon. Otherwise, the former Apple exec may find himself penning a missive similar to Mason's "goodbye Groupon" letter.
Posted-In: Long Ideas News Short Ideas Rumors Hedge Funds Movers & Shakers Management Events Best of Benzinga
View Comments and Join the Discussion!