Google Kills the MacBook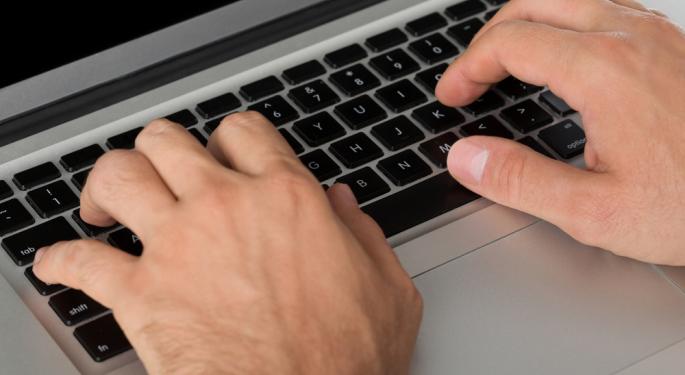 They said it couldn't be done. Google (NASDAQ: GOOG), one of the most powerful tech companies in the world, would never be able to build a better laptop than Apple (NASDAQ: AAPL). Google makes Chromebooks -- cheap, plastic laptops for consumers on a budget. The company could not possibly build a MacBook killer.
That theory came to a screeching halt this afternoon when Google officially announced Chromebook Pixel, a high-end laptop that was "designed to make computing speedy, simple and secure."
In the announcement, Google bragged that the existing (and cheap) Chromebooks have led the Amazon (NASDAQ: AMZN) sales charts for 125 days. Chromebooks also represent 10 percent of all notebook sales at Currys PC World, England's largest electronics retailer. (No word on how it is performing at Best Buy (NYSE: BBY) and other American outlets.)
"With the Pixel, we set out to rethink all elements of a computer in order to design the best laptop possible, especially for power users who have fully embraced the cloud," Linus Upson, Vice President of Engineering, wrote on Google's official blog. "The philosophy of Chrome has always been to minimize the 'chrome' of the browser. In much the same way, the goal of the Pixel is to make the pixels disappear, giving people the best web experience."
Google claims that Chromebook Pixel features the highest pixel density (239 pixels per inch) of any laptop screen currently on the market. The screen is "packed" with 4.3 million pixels, which provide it with "sharp text, vivid colors and extra-wide viewing angles."
Unlike the MacBook Air, Chromebook Pixel's nearest competitor, Google's new laptop will feature a touch screen. "Touch makes it simple and intuitive to do things like organize tabs, swipe through apps and edit photos with the tip of your finger," Upson wrote.
The laptop is powered by an Intel (NASDAQ: INTC) Core i5 processor, just like the current MacBook Air. It also comes with Intel HD Graphics 4000 -- sound familiar?
In a way, it is almost as if Google contacted Intel and said, "We want to build our own version of the MacBook Air."
There is one catch, however. As a machine designed to take full advantage of Google's cloud-based services, Chromebook Pixel does not come with a full hard drive. A mere 32GB of storage will be provided to those who purchase the $1,299 Wi-Fi model. Consumers will have to spend $1,499 for the LTE version if they want 64GB of storage.
However, Google is giving away one terabyte of Google Drive cloud storage to everyone who purchases a Chromebook Pixel. This could make it the perfect machine for users who plan to take full advantage of everything the cloud has to offer.
Google has launched a pre-order campaign for the new laptop, which will ship in the United States this April. BestBuy.com will also begin taking pre-orders in the near future.
Follow me @LouisBedigianBZ
Posted-In: Apple Chromebook PixelLong Ideas News Short Ideas Success Stories Tech Trading Ideas Best of Benzinga
View Comments and Join the Discussion!