S&P 1800? Barron's Thinks So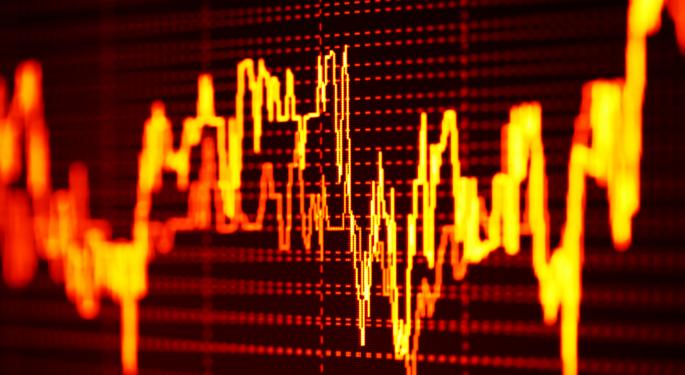 In this weekend's edition of Barron's, the weekly publication points out on the cover of its Market Week section a very curious and interesting statistic that very well could hold the future of this market.
If history is correct, stocks could have more than 18 percent of upside from current levels, representing a great way for investors, especially those still trying to make back losses from the past five, to lock in some gains.
According to Ned Davis Research, the crash in 2007 was the exception, not the rule. In fact, in approximately the last dozen times that stocks have made new highs, they have continued higher.
In fact, the 2.3 percent gain that followed the 132 days after making new highs for stocks in 2007 may be the most recent memory of stocks making new highs, but it is surely bucking the trend.
On average, when stocks make new highs, they have tended to keep going up for 417 days, more than a full calendar year. Thus, investors could confidently be long through next February if history is to be learned from. And better for investors is the median return of these periods for stocks: a whopping 18.4 percent.
That's right: 18.4 percent. Given today's level of the S&P 500 right around 1520, this could mean that stocks could rally just near 1800, representing potential massive gains for those investors who are set to capitalize on any potential upside.
Look at the fundamentals of this market:


Europe is improving, especially those countries most affected such as Greece, which is starting to see deposits flow back into the nation's banks (an incredibly bullish signal);

the U.S. economy is improving as well; large M&A deals are being completed right and left and the IPO market has seen great activity;

Stocks are within breathing room of record highs; bond yields are beginning to rise at a measured pace;

Global central banks are easing more and more;

Earnings growth seems to be resuming.

All of these are massive positives for the market. Even more bullish than the rush of M&A activity in recent weeks is the deals that have not been done.
Take, for example, the proposed takeover of the NASDAQ OMX Group (NASDAQ: NDAQ) by the Carlyle Group (NASDAQ: CP). The NASDAQ refused to sell itself only because they wanted a better valuation at a higher price. Barron's even points out that the NASDAQ could be worth as much as $54 per share if valued on competitor's multiples.
Kopin Tan writes that, "a target company holding out for better offers may be a sign that our economy is strengthening. Will a strengthening economy swell trading traffic? Big mergers are ticking up. New listings have increased as stock prices rise and volatility subsides, and Dealogic says U.S. IPO's have raised $6.03 billion so far this year - 35 percent better than the average since 2001."
If the market can get through the budget sequestration, which, to be honest, is a modest negation of $85 billion from the federal government's budget, or 0.5 percent of annual GDP growth, the hit will be noticeable but also manageable and should be reflected in a one-time impact to the government spending calculation of GDP.
However, the worrisome internal emails leak from Wal-Mart (NYSE: WMT) last week revealed that the two percent increase in the payroll tax may be responsible for the company's worst start to a month in seven years.
The weak emails at Wal-Mart could point to a broad slowdown in consumer spending in February or simply a transitional period where shoppers adjust to new income levels as a result of the higher taxes. Data released in the beginning of March will bring more clarity to the state of the consumer in the month.
Either way, if the market can get through these fiscal headwinds and the underlying private-sector economy remains strong, stocks could be set to "go postal." S&P 1800? Just maybe...
Posted-In: Long Ideas News Barron's Price Target Previews M&A IPOs Hot Best of Benzinga
View Comments and Join the Discussion!