How Will These New Food Stocks Fare in 2013?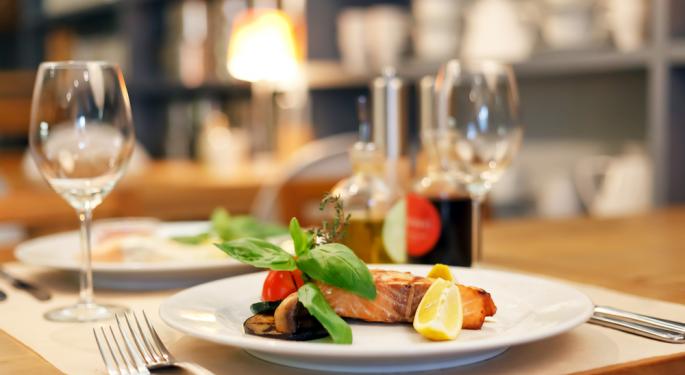 Social media giant Facebook (NASDAQ: FB) commands most of the attention as far as 2012 initial public offerings are concerned. That is easy to understand as Facebook is the purveyor of a product that millions of Americans use everyday, the company's IPO was the most anticipated in Silicon Valley since Google's (NASDAQ: GOOG) in 2004 and the shares of have lost 29.4 percent since the IPO.
All of those reasons illustrate why some of 2012's other IPOs have been overshadowed by Facebook. Among those other IPOs are a spate of food companies. That is right: Investors suddenly have more food and restaurant stocks to pick from beyond the known quantities such as General Mills (NYSE: GIS) and McDonald's (NYSE: MCD).
Of course, the big question late in 2012 is how will these rooking food names perform in 2012? Are they worth the risk when there are steadier, more established food names already on the market? The answers may not be as encouraging as investors would hope.
Chuy's Holdings (NASDAQ: CHUY) It is hard to knock Texas-based Chuy's. The operator of Tex-Mex restaurants went public in late July and has returned almost 51 percent since then. The focus on Mexican food along with its status as a growth stock leads to the inevitable comparisons to Chipotle (NYSE: CMG), though it is worth noting the restaurants operated by these two companies have little in common and shares of Chipotle have slid 18 percent this year.
The good news for Chuy's is that there is not a major national chain of casual dining Mexican restaurants and this is one of the restaurant industry's fastest-growing segments. Unfortunately, Chuy's does share something in common with Chipotle: A valuation that can be viewed as worrisome.
For its fiscal year that ended in July, Chuy's had net sales of $149.4 million, but its current market value is more than double that number. Chuy's has estimated EBITDA multiples of 19.2 times and 16 times for 2012 and 2013, respectively. That means the stock is more richly valued than other high-growth restaurant names such Buffalo Wild Wings (NASDAQ: BWLD) and Panera (NASDAQ: PNRA).
There is another fundamental issue to consider. Since there is no dominant casual dining Mexican chain with a national presence, Chuy's is not really competing against Chipotle or Yum's (NYSE: YUM) Taco Bell. Rather, Chuy's is competing against local and region rivals as it plans to open as many as another 55 stores by 2016. Chuy's may be known in Texas, but that does not mean consumers in California, Florida, New York, Ohio or Nebraska know Chuy's.
Roundy's (NYSE: RNDY) If Roundy's did something more sexy than operate grocery stores, chances are investors would be hearing a lot more about how bad this stock has been post-IPO. Since coming public in February, Roundy's has lost almost 49 percent.
Right off the bat, there is a way Roundy's can seduce the unknowing investor. Two ways actually: A low price tag (this is a sub-$5 stock) and a high dividend yield of 10.4 percent. It is not often that IPOs come bearing fruit to income investors, but Roundy's did. Now, Roundy's can be lumped in with another group: The dividend cutters. Roundy's slashed its quarterly pay out by 48 percent earlier this year.
The problem is profits and same-store sales are falling at a time when Roundy's is saddled with a debt-to-equity ratio of 2.33 and a payout ratio of over 56 percent. Those numbers could imply there is more room for dividend reductions.
Annie's (NYSE: BNNY) Annie's, the maker of natural and organic food products, debuted in late March and has lost 3.6 percent since then. That does not sound too bad, but over the past three months the stock has plunged 26.2 percent. Annie's shares something in common with another stock on this list, that being Chuy's.
Annie's, for better or worse, is considered a competitor to Hain Celestial (NASDAQ: HAIN) though Hain is about four times of the size of Annie's by market value. Despite that market cap chasm, the door is opened to comparisons. Problem is Hain Celestial trades for less than 20 times forward earnings while Annie's trades for almost 33.4 times 2013 expected profits. Annie's forward P/E ratio is also higher than 25.8 multiple sported by Whole Foods (NASDAQ: WFM).
Another red flag: Annie's has just $15 million in a cash, but a market value that is almost 40 times that amount. One more red flag: Insiders have been voraciously selling their stakes in Annie's. Some Annie's insiders now own no shares of the stock. Simply put, a case can be made that there are more red flags than positive signs with this stock.
View Comments and Join the Discussion!
Posted-In: Long Ideas News Short Ideas Dividends Dividends Management IPOs Events Best of Benzinga