Use These Stocks to Fight The Fiscal Cliff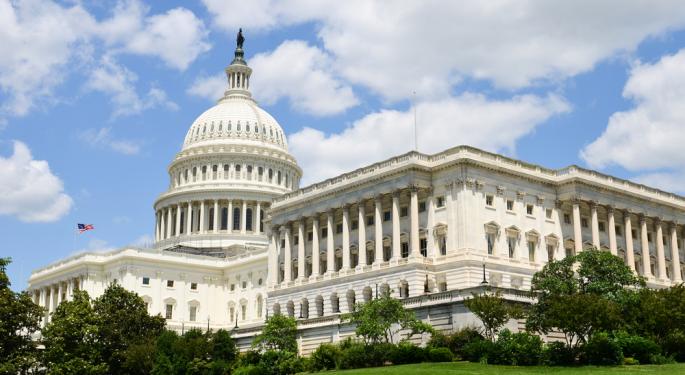 It seems like politicians are doing what they can to help the U.S. avoid the fiscal cliff -- that is a good thing. The fiscal cliff is the scenario under which old tax cuts expire, becoming de facto new tax increases. The result is predictably ominous. Try ominous to the tune of up to $600 billion in lost GDP and another recession.
In the days since Election Day as the fiscal cliff fears have risen, there has been no shortage of pontification about what stocks and sectors investors should avoid and embrace. For example, U.S. utilities stocks have betrayed their conservative reputation and have provided investors no shelter from the fiscal cliff storm.
On the other hand, there are plenty of familiar blue-chip names investors can use as fiscal cliff protection vehicles. Consider the following stocks as worthy of a place in a fiscal cliff survival kit.
H.J. Heinz (NYSE: HNZ) The world's largest ketchup maker is a U.S.-based dividend-paying company and that might expose the shares to some fiscal cliff risk. However, traders are not yet pricing that into the stock because it closed near its all-time highs last Friday. Heinz is a chronic dividend raiser, so if the fiscal cliff does not come to pass, investors can expect dividend growth with this stock.
Additionally, the company recently added to its share repurchase program by saying it buyback another 15 million of its shares over the next several years. The company also ended the second quarter with $1 billion in cash. The shares yield 3.5 percent, which is decent though not spectacular.
Waiting for a pullback would be advisable, but there is no guarantee that pullback will occur. In other words, investors would be best-suited to treat Heinz as a long-term and use the stock as a dividend reinvestment vehicle. Heinz's beta against the S&P 500 is just 0.52.
Procter & Gamble (NYSE: PG) A predictable name for any list of stocks that can be used to endure turbulent market environments, Procter & Gamble is the world's largest maker of consumer staples. Like Heinz, P&G is a U.S.-based dividend-payer and that would seem to imply some degree of risk in the worst-case fiscal cliff scenario. However, it is not far-flung speculation to say P&G management know this stock is viewed by the market and investors as a dividend play.
That is to say even if the fiscal cliff does come to pass, it is unlikely the Dow component will put a dividend increase streak that spans more than five decades on the line. P&G usually announces its annual dividend increase in the second quarter. Should that event not take place, the shares would likely be savagely repudiated.
Of course, that is just speculation. If history is any guide, it is safer to speculate that P&G will raise its dividend again next year. P&G's beta against the S&P 500 is just 0.46.
CorpBanca (NYSE: BCA) Remember this about the utility of foreign stocks in a fiscal cliff world: Foreign companies have diverse shareholder bases that are far from limited to just U.S. investors. Said another way, even if the fiscal cliff happens, that does not mean dividends on foreign stocks will be adversely impacted.
With less than 120 branches, CorpBanca is not Chile's largest bank, but there are a couple of things worth noting with this stock. First, Chile is one of, if not the most conservative South American market. The country, while considered an emerging market, is pro-growth, friendly to foreign investment and transparent relative to other developing nations.
Second, CorpBanca is looking to expand its footprint in other high-growth markets. That much is highlighted by a recent acquisition in Colombia. Bottom line: The shares currently yield 6.6 percent and offer a better opportunity for long-term capital appreciation than many large-cap U.S. banks.
Posted-In: Long Ideas News Short Ideas Dividends Dividends Buybacks Events Global Best of Benzinga
View Comments and Join the Discussion!