Benzinga's Microcap Movers for Thursday November 1, 2012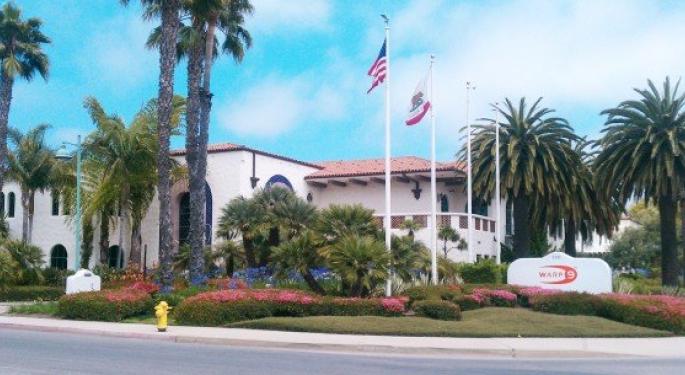 Below are highlights from Benzinga's daily coverage of small cap and microcap securities making big moves:
Warp 9
Shares of Warp 9 (OTC: WNYN), the Santa Barbara, CA provider of e-commerce services for midsize online sellers, rose 500% Thursday on 17.5 million shares.
Warp 9 CFO Greg Boden told Benzinga there was no company news released to account for the move, but acknowledged that he did notice the stock was being promoted by a penny stock service.
Boden said he gets about one call a week from interested buyers, but no deal has been made. He did say the company does have some things in the works, but nothing has been made public.
Warp 9 closed at $0.04 on Thursday.
Amarantus BioSciences
Amarantus BioSciences (OTC: AMBS), the Sunnyvale, CA development-stage biotechnology company, rose 158% Thursday on 49 times average volume.
Amarantus BioSciences announced Thursday that it intends to pursue the identification of one or multiple therapeutic indications for its lead therapeutic candidate MANF that could lead to the therapy receiving orphan drug designation(s) with the Food and Drug Administration (FDA). The strategy is centred on exploiting MANF's unique mechanism of action related to facilitating proper protein folding and processing in the endoplasmic reticulum in order to identify rare and/or ultra-rare diseases where MANF treatment may play a significant role in improving patient outcomes in disease states where no other treatment options are currently available.
Amarantus BioSciences closed at $0.02 on Thursday.
China Advanced Construction Materials Group
Shares of China Advanced Construction Materials Group (NASDAQ: CADC), the China-based producer of advanced, certified eco-friendly ready-mix concrete, rose 62.98% Thursday on 13.5 times average volume.
China Advanced Construction Materials Group shares rose following a strong China PMI report.
China Advanced Construction Materials Group closed at $0.70 on Thursday.
The information in this article is taken from public sources, press releases, and websites that cannot always be verified. Please note that investing in microcap stocks is highly speculative. The companies mentioned here are for information purposes only. Benzinga makes no claim as to the suitability of these stocks as an investment. Neither Benzinga nor its staff recommend that you buy, sell, or hold any security. We do not offer investment advice, personalized or otherwise. Benzinga recommends that you conduct your own due diligence and consult a certified financial professional for personalized advice about your financial situation.
Posted-In: Long Ideas News Short Ideas Rumors Small Cap M&A After-Hours Center Movers
View Comments and Join the Discussion!