Benzinga's M&A Chatter for Wednesday October 31, 2012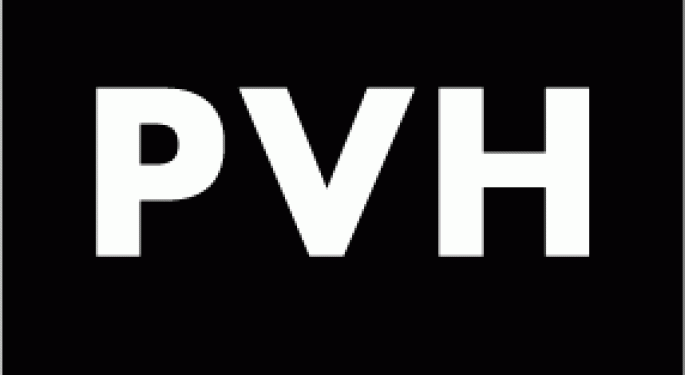 The following are the M&A deals, rumors and chatter circulating on Wall Street for Wednesday October 31, 2012:
PVH to Acquire Warnaco in Cash/Stock Deal Worth $2.9B
The Deal:
PVH Corp. (NYSE: PVH) and The Warnaco Group (NYSE: WRC) announced Wednesday that they have entered into a definitive merger agreement pursuant to which PVH will acquire Warnaco and holders of Warnaco common stock will receive $51.75 in cash and .1822 of a share of PVH common stock for each share of Warnaco common stock. The transaction values Warnaco at approximately $2.9 billion. With over $8 billion in pro forma revenue, PVH will be one of the largest and most profitable global branded lifestyle apparel companies in the world, with a diversified portfolio of iconic brands led by Calvin Klein and Tommy Hilfiger, as well as heritage brands – Van Heusen, IZOD, ARROW, Bass, Speedo, Olga and Warner's.
Based on PVH's last closing stock price, the per share value of the consideration to be received by Warnaco stockholders is $68.43, a 34% premium over the last closing price of Warnaco common stock. The merger, which has been unanimously approved by the Boards of Directors of both companies, is expected to close in early 2013, at which time the former Warnaco stockholders will own approximately 10% of the outstanding common stock of PVH. In addition, Helen McCluskey, Warnaco's President and Chief Executive Officer, is expected to join PVH's Board of Directors. The Warnaco Board of Directors has unanimously recommended that Warnaco stockholders approve the transaction.
PVH Corp closed at $109.99 Wednesday, a gain of 20.21% on 7.5 times average volume. Warnaco Group closed at $70.58 Wednesday, a gain of 37.72% on 19 times average volume.
Netflix Shares Surge on Report of Icahn Stake
The Insider Buy:
Shares of Netflix (NASDAQ: NFLX) rose as high as $84.95 on Wednesday, after investor Carl Icahn reported an almost 10% stake in the online streaming video company.
Icahn said he has been buying Netflix shares under $60 for several months. His 9.98% stake includes 5.4 million shares and approximately 4.29 million shares through options.
On October 26 shares of Netflix rallied on reports that Microsoft (NASDAQ: MSFT) was preparing to offer up to $90 per share in a takeover bid.
Netflix closed at $79.24 Wednesday, a gain of 13.88% on 3 times average volume.
MSCI to Acquire the IPD Group
The Deal:
MSCI (NYSE: MSCI) announced Wednesday that its subsidiary, MSCI Limited, has entered into a definitive agreement to acquire IPD Group Limited, a holding company for the IPD Group, for a purchase price of approximately $125 million (£78 million), funded through existing cash. IPD is a leading provider of real estate investment performance benchmarking, performance analysis, market indices, risk management tools and market research to the owners, institutional investors, managers, lenders on, and occupiers of, real estate. The acquisition is subject to customary closing conditions for transactions of this nature.
The acquisition is not expected to have a material impact on MSCI's results of operations in fiscal year 2012. The transaction is expected to close during the fourth quarter of 2012.
MSCI closed at $26.94 Wednesday, a loss of 2.18% on lower than average volume.
Potash in Talks to Acquire Israel Chemical
The Talks:
Potash (NYSE: POT) confirms it has been in discussions with Israeli government officials to get permission to increase their ownership stake in Israel Chemical (OTC: ISCHY). Potash acknowledged the report following a similar statement by Israel Chemical.
Both companies acknowledge that no deal has been formulated and that there is no assurance that a deal will be reached, or that parties will sign an agreement.
Potash said it does not intend to comment further on the matter at this time.
Potash closed at $40.37 Wednesday, a gain of 0.62% on lower than average volume.
Luxottica Reportedly to Acquire Alain Mikli
The Rumor:
Luxottica (NYSE: LUX) is close to acquiring France's Alain Mikli, according to Reuters citing Il Sole 24 Ore. Talks between Luxottica and Alain Mikli are reported to be at an advanced stage.
Luxottica closed at $38.06 Wednesday, a gain of 0.74% on lower than average volume.
Posted-In: Long Ideas M&A News Short Ideas Rumors Global After-Hours Center Movers
View Comments and Join the Discussion!