Benzinga's Microcap Movers for Tuesday October 2, 2012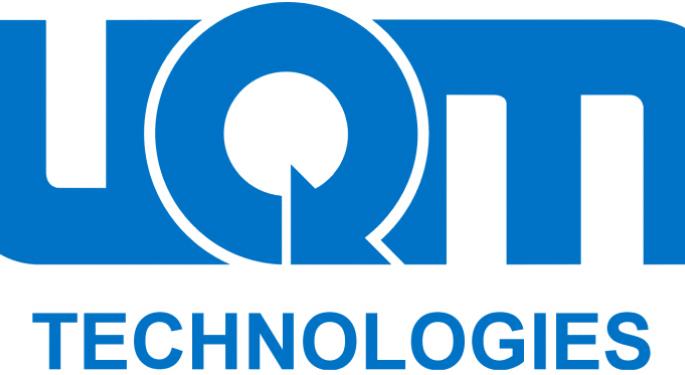 Below are highlights from Benzinga's daily coverage of small cap and microcap securities making big moves:
UQM Technologies
Shares of UQM Technologies (NYSE: UQM), the Longmont, CO developer and manufacturer of power-dense, high-efficiency electric motors, generators and power electronic controllers for the automotive, commercial truck, bus and military markets, rose 16.67% Tuesday on 2.5 times average volume.
UQM Technologies has signed a memorandum of understanding with a major Chinese company for the development and marketing of UQM electric propulsion systems for New Energy Vehicles in China. Under the agreement, UQM and its China-based partner will work collaboratively to introduce UQM products into the Chinese market for use in New Energy Vehicles. The China State Council published its New Energy Vehicles plan in July, 2012, setting a goal of 500,000 energy-efficient and clean vehicles on the road in China by 2015, and five million vehicles by 2020.
UQM Technologies closed at $1.33 on Tuesday.
Ucore Rare Metals
Shares of Ucore Rare Metals (OTC: UURAF), the Halifax, Nova Scotia mining company, rose 38.27% Tuesday on 9 times average volume.
Ucore announced Monday that the United States Department of Defense had contracted with Ucore via the Company's US operating subsidiary Landmark Alaska L.P. to conduct a mineralogical and metallurgical study on the Company's Bokan Mountain heavy REE property in Southeast Alaska. The program, to be managed by DOD under the Defense Logistics Agency will focus on possible development of Bokan Mountain, America''s largest NI 43-101 compliant heavy rare earth resource, to meet the requirements of the Department of Defense for an ongoing supply of critical heavy REE's.
Under the agreement, Ucore will provide DOD with the most up-to-date data on the Bokan project's mineralogy and proprietary bench and pilot scale Solid Phase Extraction nanotechnology research.
Ucore Rare Metals closed at $0.56 on Tuesday.
Stans Energy
Stans Energy (OTC: HREEF), the Toronto, ON company focused on progressing Heavy Rare Earth properties in areas of the Former Soviet Union, rose 17.84% Tuesday on 3 timed average volume.
Stans Energy reported Monday that, effective as of September 30th, the order from the previous administration of the Kyrgyz State Geological Agency, to suspend the ongoing field work at Kutessay II through to September 30, 2012, has expired, allowing the company to resume work at its 100% owned heavy rare earth mine, Kutessay II.
Stans Energy closed at $0.57 on Tuesday.
The information in this article is taken from public sources, press releases, and websites that cannot always be verified. Please note that investing in microcap stocks is highly speculative. The companies mentioned here are for information purposes only. Benzinga makes no claim as to the suitability of these stocks as an investment. Neither Benzinga nor its staff recommend that you buy, sell, or hold any security. We do not offer investment advice, personalized or otherwise. Benzinga recommends that you conduct your own due diligence and consult a certified financial professional for personalized advice about your financial situation.
View Comments and Join the Discussion!
Posted-In: Long Ideas News Short Ideas Small Cap Global After-Hours Center Movers Trading Ideas