David Einhorn Moves the Markets at the Value Investing Congress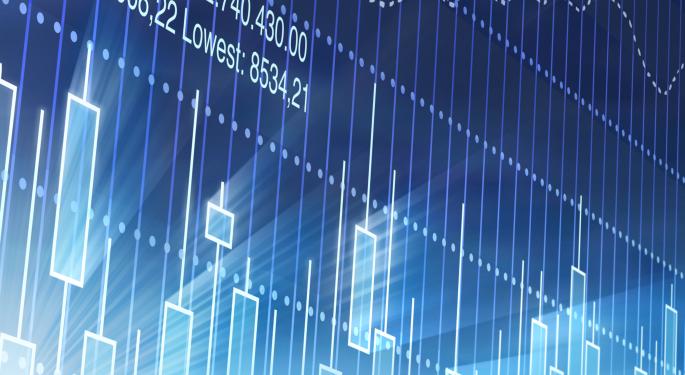 David Einhorn discussed four stocks during his presentation at Tuesday's Value Investing Congress in New York. The Greenlight Capital manager and noted short-seller gave his bearish thesis on Chipotle (NYSE: CMG) and Green Mountain Coffee Roasters (NASDAQ: GMCR) and told the audience why he liked Cigna (NYSE: CI) and General Motors (NYSE: GM) at current levels.
A couple of other stocks spiked after the hedge fund heavyweight didn't single them out as potential short ideas. These include Herbalife (NYSE: HLF) and Lululemon (NASDAQ: LULU). There has been speculation in the media and on Wall Street in recent months that Greenlight Capital is shorting these two names, and that Einhorn could deliver a full presentation on either stock.
He did mention Herbalife, but said that "I won't be offering an Herbalife thesis today." He noted, however, that "What hasn't been said is that it was widely believed...that Herbalife had sandbagged earnings estimates." The stock has risen around 3 percent on Tuesday after Einhorn didn't go after the company. Shares of Lululemon are also up around 3 percent after he did not mention the stock.
One company that Einhorn did not spare was Green Mountain Coffee Roasters (NASDAQ: GMCR). Last year, he detailed his short thesis on the stock at the Value Investing Congress, and shares have subsequently fallen more than 70 percent. Einhorn still thinks that Green Mountain is a poor investment. He said, "This price war is just getting started," referring the single-serve, K-cup coffee market where GMCR is the leader, but is being challenged by low-cost competition. Previously, Green Mountain's patents protected it from this competition.
"We think GMCR is incredibly exposed because it has a high cost structure," Einhorn said. "There is still significant downside in the stock." Despite Einhorn's continued belief that GMCR is headed lower, the stock is actually higher on Tuesday, with shares rising better than 2 percent. The stock did plunge, however, once the hedge fund manager began discussing it, but quickly recovered.
The other stock that Einhorn recommended as a short-sale was Chipotle Mexican Grill (NASDAQ: CMG). He said that he thinks Yum Brands' (NYSE: YUM) Taco Bell chain is positioned to challenge the company. The quick-service restaurant has recently introduced higher-priced, higher-quality items that could take a bite out of Chipotle's market. Taco Bell's Cantina Bell menu features items such as burritos, and bowls similar to Chipotle's offerings which are only priced at $4.99, below CMG's price points.
"The biggest challenge comes from a resurgent Taco Bell," Einhorn said. Chipotle spokesman Chris Arnold told Bloomberg in an email that "We don't see Taco Bell as a challenge to our business at all." He added that "We have a different customer base and very loyal customers. What's more, the food we serve is very different than Taco Bell."
The Greenlight manager also said that the stock's hefty valuation (it trades at around 36 times trailing earnings) is too high. The stock was last trading down around 5 percent to $300 after Einhorn's comments. Investors who were paying attention when hedge funds filed their second-quarter 13-Fs may have been able to get a jump on the competition on Tuesday, as Greenlight Capital had a position in Chipotle put options last quarter.
The two stocks that Einhorn was positive on were Cigna (NYSE: CI) and General Motors (NYSE: GM). At the end of the second-quarter, his hedge fund had fairly sizable long positions in both stocks. He said that General Motors is significantly undervalued at current levels and that the company could earn as much as $6 per share in 2014.
He also said that GM's brand quality is improving and that worries about potential pension liabilities are overblown. Year-to-date, GM has risen a little less than 17 percent compared to a gain of around 14 percent for the S&P 500. Nevertheless, Einhorn called the stock an "ugly duckling," given its history. On Tuesday, General Motors was trading up around 2.30 percent to $23.65 in the last hour of trade.
Einhorn said that Cigna is like a "boring homework exercise with potential for big rewards if you sit down and do the work." He added that the complexity of the business tends to discourage investors and that fears over healthcare legislation has "Left HMO's trading" at cheap valuations. Einhorn said that Cigna is a better company than its peers, but trades at a lower multiple than some other insurers. Cigna shares had added a little less than 1 percent on Tuesday.
Posted-In: Long Ideas Short Ideas Hedge Funds Movers & Shakers Intraday Update Movers Trading Ideas General Best of Benzinga
View Comments and Join the Discussion!