Doubt Surrounds Electric Vehicle Tax Credit Effectiveness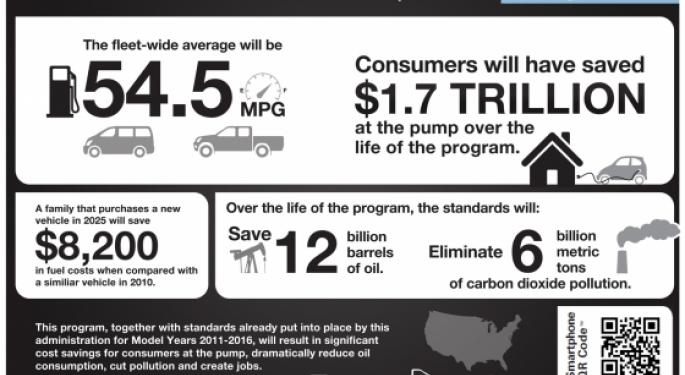 As the number of gas/electric hybrid and fully-electric vehicles continues to expand, more and more consumers are taking advantage of the U.S. government's available $7,500 tax credit for the purchase of these new cars. But long term, questions are surrounding the effectiveness of the credit on the government and U.S. economy.
A report from the Congressional Budget Office has cast doubt over the tax credit concerning the cost to the U.S. government and the cost of hybrid or electric vehicle ownership to the consumer over the life of the car. As the report states, conventional gasoline-powered vehicles with internal combustion engines have a lower cost of ownership over that of hybrid and electric cars. In fact, the cost is $4,500 less, according to The Washington Post.
Instead of a $7,500 tax credit for these hybrid/electric offerings, a $12,000 credit would be necessary to compete with the cost of owning a solely gasoline-powered vehicle. The current credit will cost the U.S. government around $7.5 billion through 2019, (a drop in the bucket to the nation's current deficit), but is being met with opposition.
Near term, the credit is unlikely to have any effect on emissions or fuel consumption as the cost of these hybrid/electric vehicles is still higher than the conventional options. But for companies like Honda (NYSE: HMC) and Volkswagen that have goals to significantly increase vehicle sales in the next five to ten years, this means that Corporate Average Fuel Economy (CAFÉ) regulations that currently call for an average 54.5 miles per gallon by 2025 will most likely take the front seat over electric vehicle offerings.
For the average consumer, most hybrid and electric cars are too expensive when mostly all car companies like Ford (NYSE: F), General Motors (NYSE: GM), Chrysler (OTC: FIATY), Toyota (NYSE: TM) and others offer affordable options with gas mileage in the 30 mpg range.
The tax credits, while appealing, will likely not have the desired effect on consumer vehicle purchase decisions. Car companies will not change their focus to full lineups of electric or hybrid vehicles because the prices of these cars won't decrease due to their high cost to manufacture. The tax credit also does not make the current or future hybrid and electric vehicle options competitive for the same reason.
Posted-In: Long Ideas News Offerings Politics Topics Economics Trading Ideas General Best of Benzinga
View Comments and Join the Discussion!